Direct Links of iOS 7.0.4 IPSW Are Ready for Download!
A few minutes ago Apple released iOS 7.0.4 for download. A software update, designed for mobile devices company. This update corrected some bugs of the previous iOS 7.0.3 version, including the problem with  crashing FaceTime calls which some users suffered.
Also the good news is that it will be possible to jailbreak iOS 7.0.4 because this firmware is safe to jailbreak.
To install iOS 7.0.4 update, you can go to the menu of mobile device: Settings – > General – > Software Update . Also, the update can be downloaded from the iOS 7.0.4 direct links at the end of the article and use iTunes to install the IPSW- file.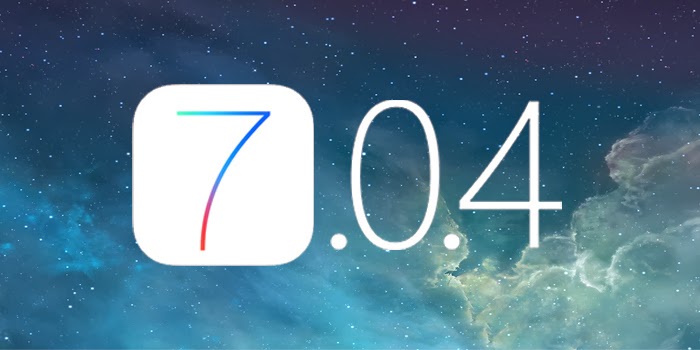 At the same time users of iPod touch 4 now can download iOS 6.1.5 firmware to fix bug in FaceTime.
In late October Apple has released iOS 7.0.3. This assembly has corrected numerous errors and added the function of "Keychain iCloud" to synchronize passwords between iDevices and "Password Generator" to create a unique, hard-to-guess passwords accounts.
Despite the serial number iOS 7.0.4 is a technical update with a small list of changes.
Download iOS 7.0.4 for iPhone, iPod touch and iPad can officially the links below: