Downgrade iPhone 3G 05.12.01 to 04.26.08 [How to]
It is very sad if you updated your iPhone baseband and lost your unlock. But as you know there is always a way to downgrade baseband and perform iPhone unlock again.
Today I will show you how to downgrade iPhone baseband 05.12.01 to 04.26.08 using Cydia app Fuzzyband which is available for free. But if your iPhone is on 04.11.08 that you need this link to dowgrade it.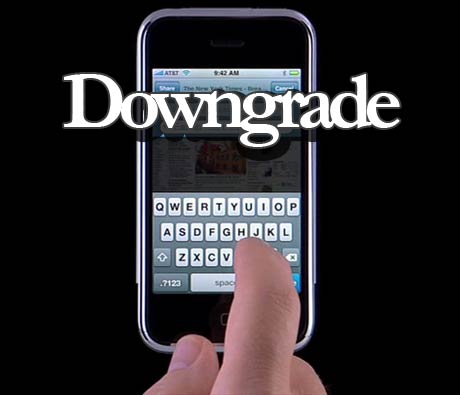 Downgrading iPhone basebands can be very long and hard but this process is very simple. Just use my step-by-step guide and you will perform it quick.
Note: You can downgrade only iPhone 3G running iOS 3.1.3 on baseband 05.12.01 and the older bootloader 05.08.
In case you don't know your bootloader just run Fuzzyband and you will receive info about your bootloader.
How to Downgrade 05.12.01 baseband to 04.26.08
Step 1. First you need to jailbreak your iPhone.
Step 2. Now open Cydia, go to Search, find Fuzzyband and install it.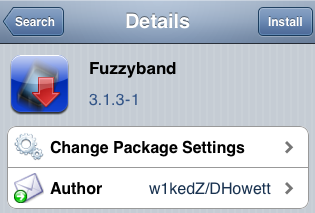 Step 3. Open Fuzzyband then tap "Downgrade", which will start the downgrading process.
Step 4. Reboot your iPhone.
Warning: This method doesn't work with iPhone 3GS. So don't even try to do it.
That's it. Now your iPhone is on 04.26.08 baseband and you can easily unlock it with UltraSn0w 1.2.5 using this link or try to unlock your iPhone with SAM unlock method going here and enjoy your phone.
As you see it is very simple guide and thanks to Fuzzyband it can be done automatically. It is great that there are a lot of Cydia tweaks that can help to unlock your iPhone. All you have to do is to jailbreak it to have Cydia.
I know that it is impossible but if you will have some problems with downgrading process you can always ask me in the comment section and I will always answere you. But as I said "It is imposible".