Download iOS 7 beta 3 Using Direct Links
As expected, Apple has released the third consecutive beta version of iOS 7 for the iPhone, iPod touch and iPad. All the registered developers of the Apple company and common users can download iOS 7 beta 3 using direct links here below.
iOS 7 beta 3 can be installed on the iPhone 5, iPhone 4S, iPhone 4, iPad mini, iPad 2/3/4, as well as iPod touch 5G. In the new build you will see numerous bugs fixes from previous builds and made numerous changes to the user interface.
The release of the new test firmware took place two weeks after Apple unveiled the second beta build of iOS 7 for end users, which, in turn, came two weeks after the presentation of the latest Apple operating system on June 10. In the third beta  you will notice completely updated interface: application icons have become more "flat", the font and wallpaper were changed, animation appeared in the "weather", modified apps like "Calendar", "Messages", "Mail", "Photo" and "Game Center ".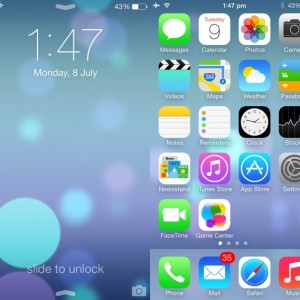 Only registered developers involved in the iPhone Developer Standard or Enterprise Program can download iOS 7 beta 3 for iPhone, iPod touch and iPad, as well as any other test release. If you are an authorized developer, then get the iOS 7 beta 3 IPSW today via iOS Dev Center.
But what can you do if you are not Apple developer and don't have registered UDID? Here on evasi0n.bz you can easily to do it using direct links of iOS 7b3 IPSW:
iOS 7 beta 3 Direct Links
iPhone 4 GSM
iPhone 4 CDMA
iPhone 4 GSM Rev A
iPad 4th Gen A1460
iPad 4th Gen A1459
iPad 4th Gen A1458
iPad 3rd Gen WiFi
iPad 3rd Gen WiFi + CDMA
iPad 3rd Gen WiFi + GSM
iPad 2 WiFi
iPad 2 WiFi Rev A
iPad 2 WiFi + CDMA
iPad 2 WiFi + GSM
iPad Mini WiFi
iPad Mini CDMA
iPad Mini GSM