Here You Can Download iOS 8 Download from the Direct Links
The Apple company have just launched the iOS 8 on the 17th of September. The iOS 8 release is the biggest iOS release ever both for all developers and iPhone users. The iOS 8 download direct links have now made their way online both for iPhone and iPad.
The iOS 8 has got a lot of features that will make you to use your favorite cell phone with pleasure. The developers added the opportunity to deeper access and more tools. They improved health and fitness apps. They can communicate with each other. You can even add your voice right in a text message. You can faster find and edit the photos you take.
You can now install iOS 8 on your iDevice. If you are having trouble with the over the air update, or just want to do a completely fresh install, you'll be able to use the direct download links below to do so.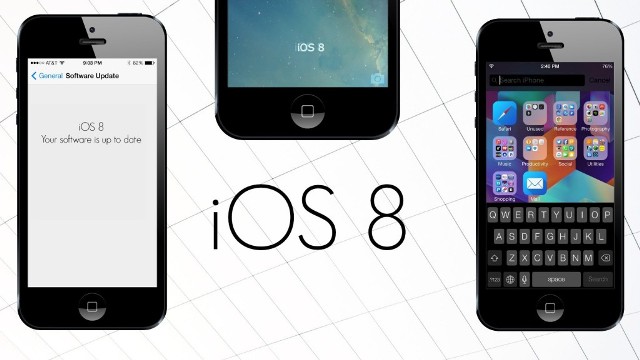 1.But, first of all you need to make sure that Apple has designated your device as eligible for iOS 8.
2. You're good to go, if your device is on the list. Before you start the installation, you should definitely back up your data. You are potentially looking at bugs and technical glitches with any new operating system. It is not depend on  how much quality control Apple has gone through and also how technically savvy you are. You still might screw up the install.
3. Now your data is safely backed up. You are ready to start the download. If your phone is ready for the update, your Settings icon will have a little red number over it.
4. Then find the "General" pane. If the iOS 8 update is in there, you will again have a notification.
5. Click on "Software Update."
6. If you have the update, you will see this screen, except with "iOS 8". Make sure you are connected to reliable Wi-Fi. The download can take some time and eat away at your device battery. Tap "Download and Install."
7. Agree to the Terms and Conditions. If you are legal-minded, read through them first, taking care to underline important clauses.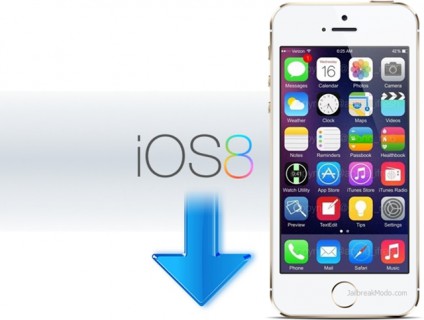 If you would like to update iPhone thru iTunes and computer you can download iOS 8 from direct links:
Here they are!
The iOS 8 download direct links for iPhone:
The iOS8 download direct links for iPad: