How To Fix Battery Life Issue On Your iOS 8.4.1 Device
Since Apple has released its latest software update to iOS 8 many upgraded users have taken to Apple Support forums to complain about iOS 8.4.1 battery life issue on their devices.
If battery on any of your iOS devices, be it iPhone, iPad or iPod touch, is draining fast after updating to the iOS 8.4.1 software, here are some tips to help you fix the problem.
Downgrade To iOS 8.4
Downgrading to iOS 8.4 was also the tip to fix iOS 8.4.1 battery life issue, but unfortunately it is no longer possible as Apple has closed the signing window.
Hard Reboot Your iOS Device
First you can try to hard reboot your iOS device to see if this fixes the problem. How to do this: simply simultaneously hold down both the Power and Home buttons on your device till it powers off completely and then restarts automatically. When you see the Apple logo on the screen let go of the buttons.
Reset All Settings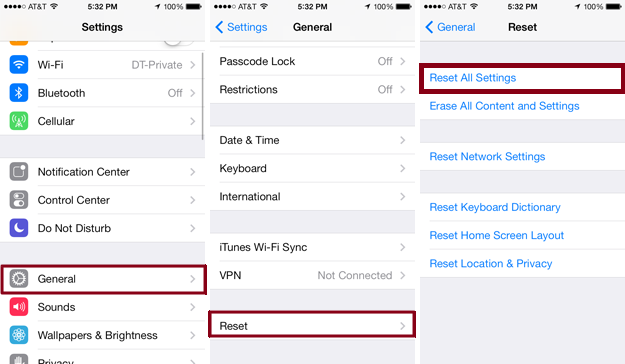 This step will reset all your iOS settings back to factory default. Don't worry your data will not be deleted. How to do it: open the Settings app on your iOS device and go to General > Reset > Reset All Settings.
Restore / Clean Install iOS 8.4.1
If you have updated your device with the new firmware via OTA update in some instances it could cause issues. That's why clean installing iOS 8.4.1 via iTunes can help fix battery life issue.
How to do it: download iOS 8.4.1 firmware file for your device from here. Then, plug in your iOS device to the computer and launch iTunes. Next, hold down the Shift key (on Windows) or Option/Alt key (on OS X) and then tap on the Restore iPhone button.

Pick the firmware file to begin the Restore process.
Apple Support
If all of the above steps fail, and you still suffer from this battery problem the issue could be hardware related. It would be best to book an appointment at the Apple's Genius Bar and have Apple engineers take a look at your iOS device.