iOS Skype App Supports HD Video Calls on iPhone / iPad
Skype HD video iPhone 5 / iPad 4 application update brings a lot of new features to iDevice users. It's true that Microsoft is trying to improve its program for different platforms giving its fans new opportunities and attracting more members to the huge Skype family.
Users who are using Skype for communication were happy to get a long-awaited desktop program and mobile app updated that brought one awesome option of sending 3-minute videos to their friends and family. This feature allows recording such short videos as well and it supports the offline mode just like text messages do. In other words, you can send a video-message to your friend who is currently offline. When the company introduced this feature, it let users send up to 20 messages a month for free. Later this limit was cancelled.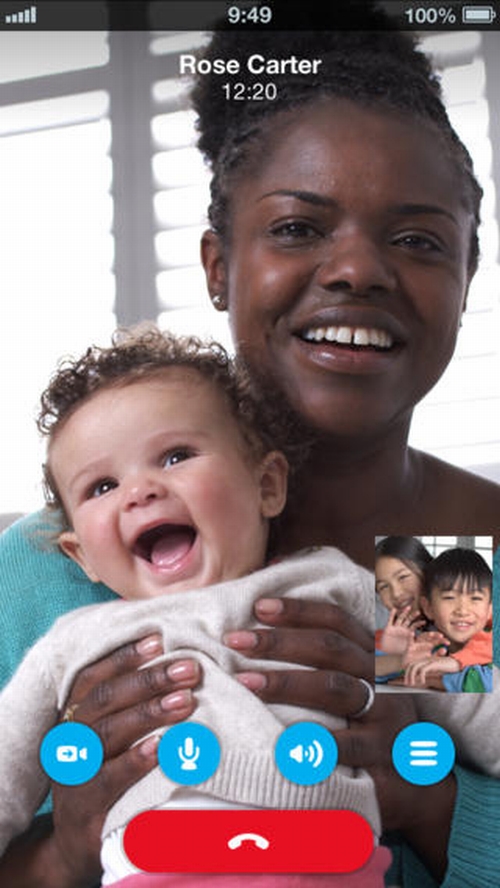 Finally Skype HD video iPad 4 and iPhone 5 app has become a reality. iOS gadgets didn't receive the HD quality video calls option at once. It has been available recently on the App Store. The popular application is a nice way for users to make and receive 720p video messages but it supports only the 4-th gen fruit tablet and 6-th generation iOS smartphone. The app is designed for the fastest and newest Apple devices, and you can guess why.
The app has received some bugs fixes and other enhancements. You should not experience any problems when you choose to send Video Instant Messages. At least, this is what developers say.
Let's hope that the iOS 7 release will make Skype even better since its creators will have to think about new improvements and ideas to keep users interested in downloading and talking via Skype.
You can get your iPhone 5 or iPad 4 version of iOS Skype app v.4.10 for free on the App Store. What do you think about this update?