iPhone 6 Release Date Now is Known
The world's iPhone fans are looking forward for the launch of Apple's next phone, and whether it will be called the 5s or the 6 no one knows yet. However, rumors about its software, price and release date have already begun to circulate.
The newest speculation is coming from a patent filing, according to ValueWalk.com. The rumors discuss a new feature that will automatically change the phone's volume depending on how close the phone is to the owner's ear. The other rumor suggests the new iPhone will have twice as many pixels as the iPhone 5.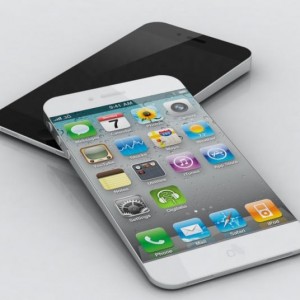 Although a certain redesign is expected. According to a concept video
(available on the Internet), the new iPhone will have a curved glass display, along with 3D cameras that would capture a dual image and will have a metal design. The curved display on the new Apple's successor will be featuring a 4.8-inch display that is an upgrade from the 4-inch display of the iPhone 5. The other tidings suggest that the new iPhone will include a display with 754 x 1296 resolution, two 2.8 Ghz quad core processors and a 2,800 mAh battery. Though, the reports from WeiPhone say that the next iPhone will have a design similar to the iPad mini.
While little is known about software characteristics, the iPhone 5s or 6 will likely run a new version of Apple's iOS software,
which is expected to launch in June at Apple's Worldwide Developer Conference (WWDC)
. They also say that the new iPhone will be a Spotify rival alongside the software, for it is supposed to be tipped to arrive as iRadio.
When it comes to price, Apple's iPhones remain largely unchanged, but there are rumors that the firm will launch a budget iPhone model
alongside the iPhone 6 this year
.
As for release date rumors, there are two main versions: late 2013 and June 2014. Could the new iPhone get a release date in June? – It remains unknown. Though, Best Buy has recently dropped their price for the iPhone 5 by $50. This move suggests that Apple announcement could be coming from the company at WWDC 2013 starting in June 10. While it's unlikely Apple would release the iPhone 6 with a short gap between the iPhone 5s. However, Apple can really be readying two new phones for consumers so a late 2013 release may be a possibility. 
Anyway, it's not much time left to wait!