Jailbreak iOS 6.1.3 / 6.1.5 Using p0sixspwn on Windows and Mac [1.0.5]
Winocm and iH8sn0w released Windows version of p0sixspwn. Use the tool to jailbreak iOS 6.1.3, iOS 6.1.4 and iOS 6.1.5 on Windows computers.
With the release of iOS 6.1.3 and iOS 6.1.4 in March last year, Apple has blocked Evasi0n, allowing to complete the untether process. As a result, most people have lost access to Cydia. Except you will use redsn0w to jailbreak iOS 6.1.3 / 4 / 5 tethered.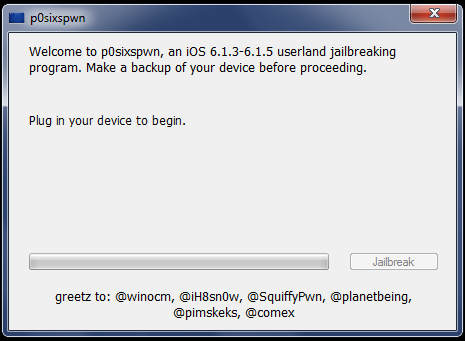 The last few months working hackers on tools to crack iOS 6. Created utility called p0sixspwn. You can use it to jailbreak iPhone, iPad and iPod touch on operating systems iOS 6.1.3-6.1.5.
The program is available for Mac OS X and Windows.
Compatible iOS
iOS 6.1.3
iOS 6.1.
iOS 6.1.5
Compatible devices
iPhone 3GS
iPod touch 4G
iPad
iPad 2
iPad 3
iPad 4
iPad mini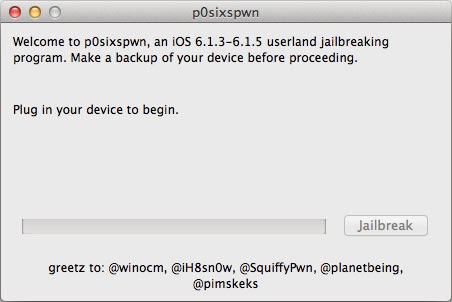 p0sixspwn 1.0.4  was released for Windows and Mac but before jailbreaking you need to download the tool:
Jailbreak iOS 6.x using p0sixspwn is easy. Backup device in iCloud or iTunes. Connect your device to the computer and launch p0sixspwn and complete the process.