Manage Your Music With Jukebox Cydia Tweak
For those who like to customize your smartphone, tablet or player for your particular needs – we have good news: Jukebox Cydia tweak. We found this tweak for the Notification Center very useful and full of high quality widgets. With the Jukebox music management becomes much easier, the benefit of a functional widget provides enough features: in addition to playback control, the user can adjust the volume level of the track being played and even tweet what is playing right now.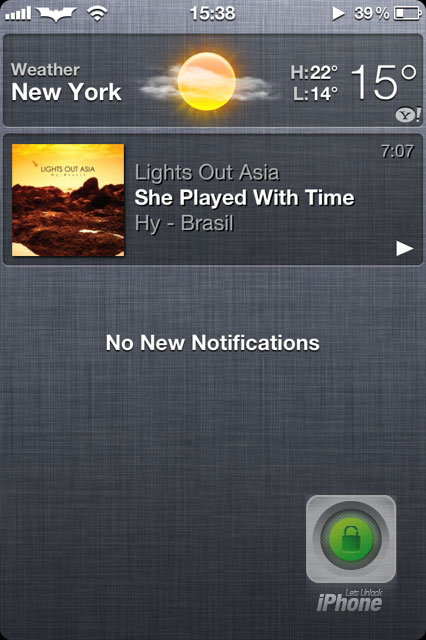 So if you felt a lack of widgets for Music app in your Notification Center and didn't know how to solve that problem – new Jukebox Cydia tweak was designed exactly for it. You can find it under modmyi repo for just $0.99. After installation make sure that widget is enabled in the Notification Center. Go to Settings->Notifications, find Jukebox and check if it is switched on.
The widget looks pretty nice, it blends into native iOS interface nice and smooth. Jukebox even displays the album art cover of the current song. The widget appears directly in your Notification Center and if any song is currently playing, the Jukebox will show the artist, album and track name with a small playing indicator win the bottom right corner of the widget. By tapping it once you will activate the small control menu.
Jukebox Cydia tweak control menu can:
play
pause
play previous or the next track
toggle repeat
toggle shuffle
And now probably the most awesome ingredient of the tweak: by swiping the control menu you access the volume bar, and the Twitter button by tapping which your current song will be twitted with a funny whistling sound. Sure, you have to have internet connection enabled to do that. As for me it's a perfect way to share your mood and music preferring at the moment.
Here's a Jailbreak Cydia tweak video review (sorry for the kid's voice):
How do you like the Jukebox Cydia tweak, is it worth your dollar or double-tapping the Home button on the lockscreen is enough for you? Tell us in the comments below.