Launch Center Pro App Review [Video]
"Run the action, not just the application" – is the Launch Center Pro advertising slogan. Launch Center Pro – is an application from the App Cubby developer, working similar to the quick dialing buttons on the phone. But in this case the app provides quick access to the iPhone functions that you use most frequently. After you install and run the application, open the panel, which contains icons. Icons are the link, creating a rapid transition to the necessary functions you need.
Call a loved one, write a message to a friend, start the Instagram camera, just in time to capture an important moment to send a message to Twitter, or turn your iPhone into a flashlight – the application promises to perform any action in seconds.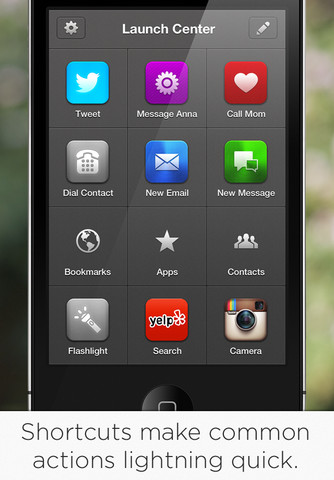 The app can be obtained for $2.99 on the App Store and it's really nice application. It is actually more like a jailbreak tweak but it can be bought officially. The app is pretty unusual and probably the first of its kind as it looks like the shortcuts for the apps you use more recently.
Let's take a closer look on what it has inside. By launching the app you will be greeted with Launch Center. There are many preset toggles you are able to customize. By clicking the little pencil in the top right corner of the screen and the clicking plus anywhere you'd like to add an app to you'll get a menu proposing to group apps or take an action of a selected app. It will take you to Action Composer where you can find some of the most common used apps as well as those that are just installed on your device and compatible with Launch Center Pro app. You can select among desired actions from the app's menu. For Instagram that could be: launch Instagram, camera, view user, view tag feed or view location feed.
Launch Center Pro App Video Review:

The application is actually called to save your time launching those apps that you use a lot. Tell us what you think of using this app in the comment section below.