New nano-Sim Card Was Made by RIM And Motorola To Agree With Apple
Nowadays Apple dictates design in IT world. You may think that I will begin to compare many other smartphones with iPhone but I don't. There is information from The Verge that Motorola and RIM will produce 4FF nano-Sim cards.
New 4FF nano-Sim will include the same outline and contacts as it is on nano- Sim card from Apple. But there will be a notch on the edge that helps you to take the Sim card out the phone which you can't find in Apple Sim card. Cupertino company uses a tray but Motorola and RIM don't want to do that and add notch to start mechanism that will take Sim card out.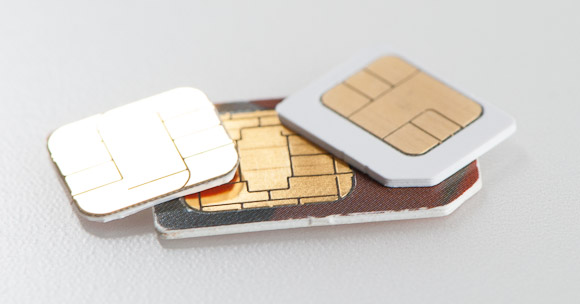 Cupertino company rejected the possibility of using a notch because of its unprofitable near future.
Also you might heard that such IT giants as Nokia, was anger at Apple because of its nano-Sim card design in iPhone 4 and iPhone 4S.
The main reason of misunderstanding is that Nokia doesn't want to allow Apple company to dictate which Sim card should be. With big popularity of iGadgets customers may like it and get stuck on it which will change today's micro-Sim generation.
Apple have recently made minor changes to its nano-SIM layout which have been exposed recently. SIM card producer Giesecke & Devrient introduced Apple's brand new nano-SIM design with a bit modified sizes at the CTIA trade event in New Orleans.
Apple's changed design included a tiny bit of plastic to the edges of the electrical contacts. That made the altered nano-SIM card too long to be pushed lengthwise into a current micro-SIM slot.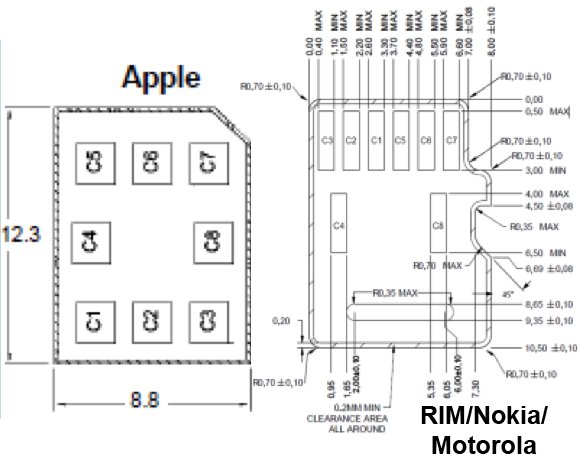 And now new design of Sim card was proposed by Motorola and RIM. I don't know if Apple accept this design but we will find out about that at ETSI meeting on May 31, 2012.
Will Apple accept new 4FF Sim card design at the meeting, or not? What do you thing. Write a comment.