Time to Install iOS 9.2.1 Beta Released by Apple
The new iOS 9.2 ipsw links are available to ordinary iPhone and iPad users. Apple preseted this firmware update not too long ago and is already working on the next version. iOS 9.2.1 beta release has been offered by registered devs and public beta testers would most likely the this latest version pretty soon, this or next week.
If you are participating in Apple Dev programs you might want to install iOS 9.2.1 beta on your iDevice to check what new changes are brought by the Cupertino-based company. The launch was officially offered on December 16th. It could take the iPhone maker a couple of weeks to properly test it, fix all known iOS 9.2 iPhone firmware bugs and release the public iOS 9.2.1 version to all users.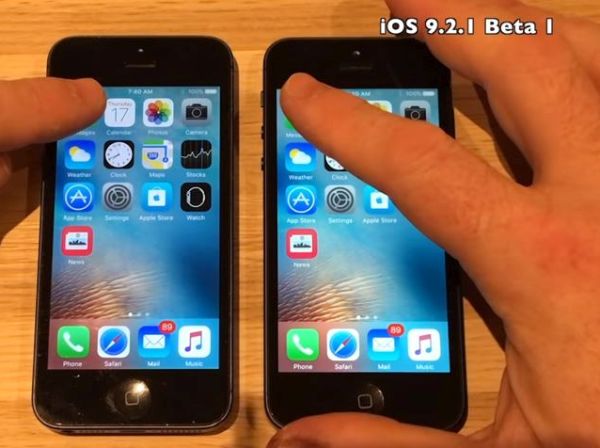 It is possible to update to iOS 9.2.1 beta through OTA update. This would work only if you are a registered developer because you have to use registered UDID to make this happen. It is also possible to download 9.2.1 beta ipsw file through Apple Dev Center [if you are not a developer you can sign up for Apple public beta testing program] or get the direct link online for your particular gadget / model.
Of course, the new upgrade is minor. It won't bring any major changes to specs and features because the big update would arrive along with iOS 10 which we would see in the summer while Apple would be testing it before public release in 2016.
You know that iOS 9.2 public version is also a minor upgrade. It only brought some fixes, improved Mail, Music and some other software and enhanced some simple behind-the-scenes options.