Try Cheap iPhone IMEI Check Service Online 24 / 7
The Best iPhone Carrier Checker Service
The iPhone IMEI check service is really useful to all Apple fans who are planning on purchasing / reselling their smartphone or unlocking iPhone 5S / 5C and 5 / 4S / /4 / /3GS / 3G. It is fast and simple to use. You just need to have internet connection and your IMEI code.
How to find IMEI
There are several ways how you can look up your personal IMEI number for your iPhone. This unique code is located under Settings – General – About menu. The code consists of 15 digits: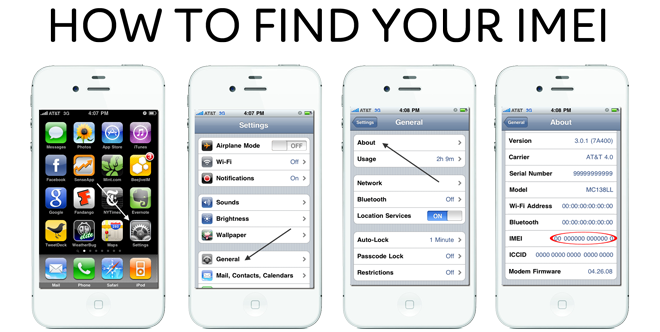 The easiest solution is to type *#06# on the gadget's virtual keyboard and have your number displayed on the screen.
iPhone IMEI Check Carrier
Now, as you know your unique iPhone ID, you can go to imei.org and type your IMEI code. Make sure you type the 15-digit number with no dashes or spaces. Hit CHECK to start the program and get information about your fruit device.
iPhone carrier checker will show you the model of your handset, brand, memory and other important facts, including the name of the carrier you are originally locked to in case you are:
MODEL: iPhone 4S 16GB Black
IMEI: 01xxxxxxxxxx189
SERIAL: CXXXXXXXXX9Y
HW WARRANTY: Out of Warranty
PHONE SUPPORT: No phone support
ACTIVATION STATUS: YES
LAST ACTIVATED SIM: Fido – Canada CAN
ORIGINAL CARRIER: Canada Fido
Sim-Lock Status: Locked
How to Check Your Unlock Status and More
The Sim lock status checking service provides you with information about your mobile operator [if you have a locked iPhone] and tells you when your warranty expires.
Knowing the original mobile operator, iPhone coverage and warranty, information about lock status is really important for a lot of users. Before making a purchase from a reseller you can simply ask the gadget's IMEI code and make sure you hear the truth about the device you are about to get.
This information is also must-have for users who wish to unlock their iPhone by IMEI. Such factory unlock is permanent and affordable but you can't make a mistake. You should be sure who you are locked to. Besides, you need to be sure that your handset is activated with the carrier you want to unlock it from.
iPhone IMEI Check Official and Legit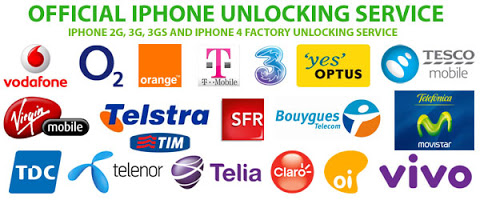 The service is 100% guaranteed and trusted. A lot of users have already run iPhone IMEI checker and are satisfied with the results they got. They deliver express solution giving your all the details about your smartphone within minutes.
You are highly advised to use it before unlocking. A lot of gadgets are SIM free meaning they are unlocked from AT&T for example. If you get such information after using the tool you will know that your handset can accept all SIM cards from all carriers. Wanna give it a try?