Zephyr 1.3 Cydia Tweak Got Major Improvements
One of the most popular Cydia tweaks of all times – Zephyr just got updated to version 1.3. Tool  that brings multitouch gestures to your device just got better and has a lot of improved features. One of them is the ability to switch between apps while in landscape mode. It works pretty well, as was advertised but some apps that aren't designed for landscape mode spoil the whole picture a bit. The app is only available for devices with iOS 5 and above.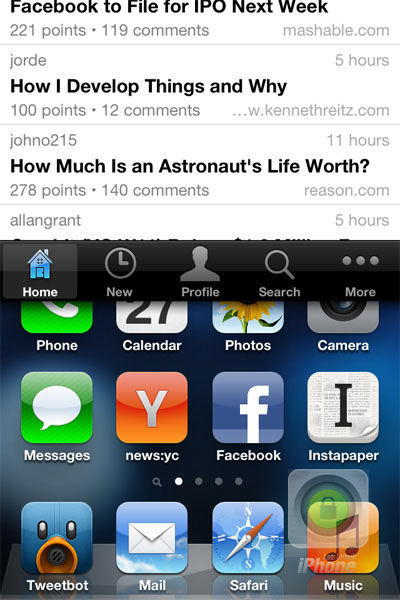 The new Zephyr released by famous hacker Chpwn. The updated tweak also allows to literally slide down the page itself to see the notification center. That's extremely useful if you want to take a glimpse to your notifications but don't want to switch between pages and apps.
The new landscape support is really cool. You can slide over between the apps (Safari and iFile for instance). Unfortunately not all of the apps (let's be honest – the minority) support landscape mode. But for the ones that do the feature works really well and smooth.
Those are two biggest updates of the Zephyr version 1.3. Of course there are list of improvements, performance enhancements along with bug fixes in the new version as well.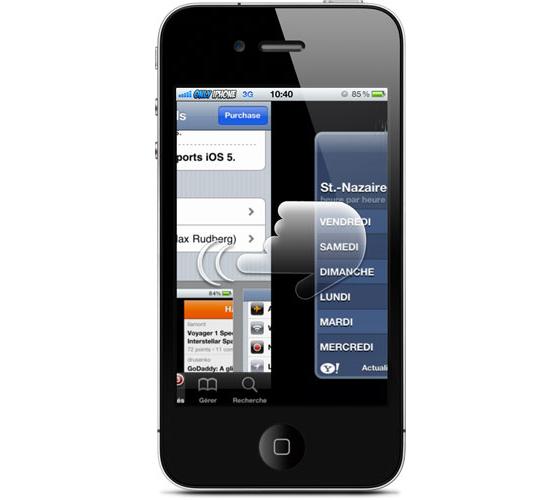 If you're still not familiar with the tool I'll explain you what's this all about. The first version of Zephyr Cydia tweak was released in the end of December 2011 and allows to perform multitasking swipes on your any iDevice that can be jailbroken. You can smoothly swipe up to see your multitasking switcher and swipe left to right to the edge. That's one of the best ways to multitask. Let's take a close look on the app's settings. There you have two options. One allows you to enable the App Switcher that turns on the swipe up from the bottom. The second option can enable/disable the left-to-right switching between the apps.
The app really feels like built-in and works very smooth. If you didn't try it till now, I'd definitely recommend you to install it. You can find the newly updated Zephyr 1.3 under the BigBoss repo for $2.99. All the updates are free you'll pay only once.
Have you already tried this tweak? How does this work? Do you plan to install it if you still didn't? Let us know in the comment section below.