This instruction will explain you how to change
root SSH password
on iPhone or iPod Touch. The password will be required during SSH connection to your device. First of all, your device needs to be jailbroken in order to install SSH and to be able to change root password on it. Yo will also need mobile terminal installed on your device to execute SSH commands.
To do that go to Cydia, open the Sections tab at the bottom of your screen.
Search for Terminal Support and tap it to select.
Within Terminal Support look for MobileTerminal within list of available packages and select it.
In MobileTerminal Details window tap Install button in the top right corner of the screen.
Tap Confirm button in the next screen to begin the installing process.
Wait while Cydia will install all the required files to your iPhone.
After the install process completes go back to Cydia by tapping Close Window button.
Exit Cydia by pushing Home button. You will see MobileTerminal icon on your SpringBoard. Just tap it to launch the app.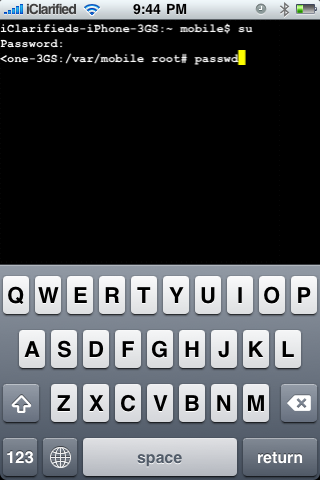 Here's the guide on how to change root SSH password on iPhone:
Step One:
Launch MobileTerminal from your Springboard.
Step Two:
 Type
su
into the terminal window and tap return on your keyboard.
Step Three:
 The program will ask you to enter your current root password. As by jailbreaking default SSH root password is set, enter
alpine
and tap return.
Step Four:
 You've now logged in as root user. Type in 
passwd
into terminal's window and confirm your choice by hitting return key.
Step Five:
You will now see the 'Changing password for root. New password:' enter the password you'd like to switch to and tap return.
Step Six:
On terminal's screen will appear the 'Retype new password' inscription asking you to enter your new password once again. Type it in, then tap return to approve your decision. You will now be able to use your
jailbroken iPhone
more safely.
Software List
LetsUnlock Services List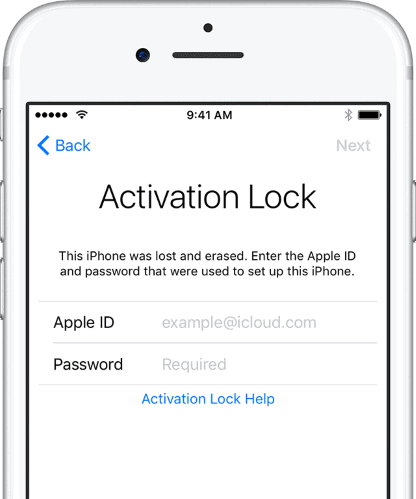 iPhone & iPad Activation Lock Bypass
Use LetsUnlock iCloud Tool to bypass Activation Lock Screen on iPhone and iPad running on iOS version up to 14.6.
Read More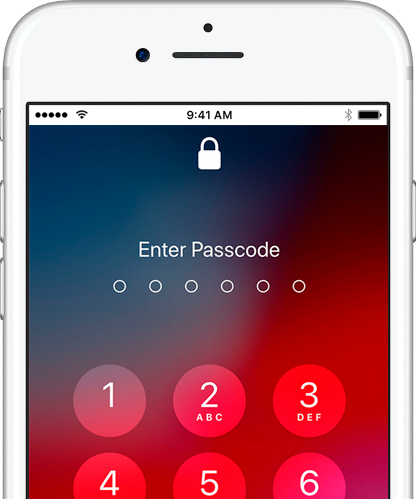 Unlock Passcode Disabled iPhone or iPad
LetsUnlock iCloud Tool is ready to remove Find My and unlock your passcode disable device running on iOS 13.x.x in one click!
Read More