Every year millions of people are thinking about the best Christmas gifts and iPhone is always on the list. It's time to
compare iPhone 7 and 7 Plus
if you wish to find this handset under your Christmas tree in 2016. Apple presented the new device in September. While the design hasn't changed since iPhone 6s launch a year ago – the gadget has some interesting specs and features to amaze potential customers. What is the difference between iPhone 7 and 7 Plus? Is one model better than the other one? Does it matter which Apple handset to buy this year? Let's answer all these questions in our detailed iPhone 7 buy guide below.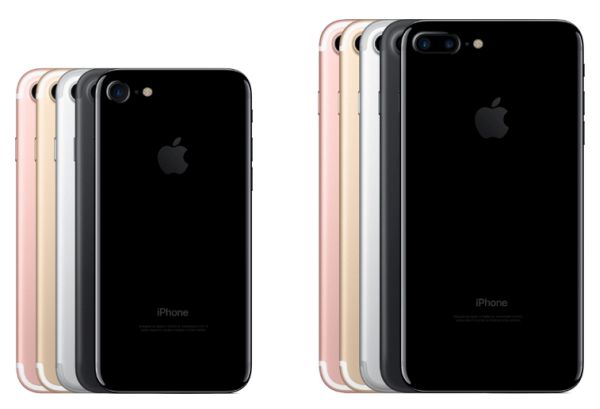 iPhone 7 vs iPhone 7 Plus Comparison
Firstly, we should note that the brand new iPhone 7 lineup reminds of iPhone 6s and iPhone 6 phones [if you have the older phone which you upgraded to the latest firmware version you might still be able to
downgrade from iOS 10 to iOS 9.3.5
]. They all look virtually the same. Thus users wonder if the 2016 handsets are the same as 2015 and 2014 models or not. Secondly, iPhone 7 specifications sound interesting yet analysts and experts keep saying that the major changes will only arrive in 2017 when Apple presents its iPhone 8 device to celebrate the 10th anniversary of 'fruit' handset. While comparing iPhone 7 and 7 Plus you will either fall in love with one of these handsets or prefer keeping your older model until the next big upgrade. Here comes our simple 'what iPhone 7 to buy' guide for new and existing Apple fans.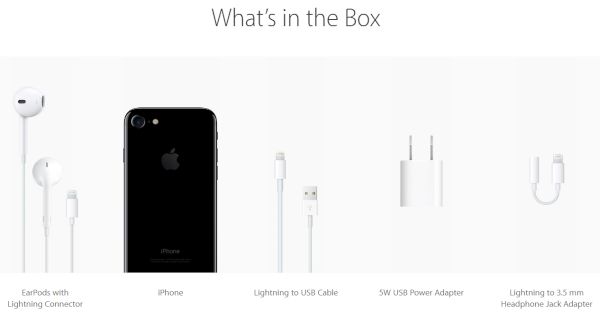 Main Difference Between iPhone 7 and 7 Plus
The biggest difference between the two models is their size. Apple launched smaller 4.7-inch iPhone 7 and bigger 5.5-inch iPhone 7 Plus. At the same time, the external designs remains the same. Other companies continue to bring some radical design ideas to impress users while the Cupertino-based giant keeps the same look for three years in a row. Is it good or bad? When you pay attention to the 4.7-inch version you'll see a 4.87 oz phone (138g) with the following measurements: 5.44 x 2.64 x 0.28 inches. The bigger 5.5-inch model weighs 6.63 oz (188g) and measures at 6.23 x 3.07 x 0.29 inches. Here are
first things to do when you get your new iPhone 7
. You will not find the headphone jack in both new phones. Apple got rid of one and you might come across different guides on how to screw a hole in your handset body to get to this hidden jack. Do not follow such guides as you will only break your phone and won't be able to get it fixed because your warranty will be voided. The gadgets have only the Lightning port. You also get adapters to use. The main disadvantage here is you have to either charge your device or enjoy music through wired headphones because the two actions cannot be performed simultaneously.
iPhone 7 Specifications
This handset has two cameras: front and rear. The first one allows capturing videos at 1080p while the rear 12-megapixel camer supports 4K videos. The changes are not that significant but it's worth to note that the 4.7-inch screen is LCD display with 326 ppi. You can also
transfer your data from older phone to the new iPhone
7.
iPhone 7 Plus Specs
Unfortunately that bigger device also got no OLED screen. Instead you see the 5.5-inch LCD panel with 401 ppi resolution and 3GB of RAM. The Retina HD screen is believed to offer 25 percent more brightness which is nice and better color management. The dual camera is something you might fall in love with. It supports 4K videos, has 2x optical zoom option and great sensors. The front 7-megapixel sensor supports 1080p recording.
iPhone 7 Buy Guide
Both A10-processor models are waterproof and have IP67 dust resistance. In other words, if the phone gets into water [no more than 1 meter deep] and stays there for about half an hour it should still work ok after being dried. The device stops working while being under the water however it should not break in theory. You are not advised to perform water tests with iPhone 7 at home. It's better to see what risky people already made with their gadgets and understand that the device is indeed water resistant. The aluminum bodies are the same as in
iPhone 6s lineup
. At the same time there is no physical Home button. Apple integrated it into the display and the backs can boast smoother feel as the antenna bands have been successfully removed to the top and bottom parts. The iOS giant brings dual speakers option and new colors including Jet Black and simple Black. You can also find Gold, Silver and Rose gold versions but not Space grey. The storage capacity is probably the most awaited and amazing change. From now on you see no 8GB and 16GB models. The devices are offered in 32GB, 128GB and 256GB versions. Both models are pretty fast while running
iOS 10 firmware
version. The battery is still long time to charge and there is no wireless charging feature many users hoped to see. Are all these changes worth the price? Only you can decide whether to upgrade to iPhone 7 or 7 Plus this year or wait for iPhone 8 release. If you own iPhone 6s or 6s Plus you might want to wait another year. If you have an older handset it might be time to get the 256GB model. Why not?
Software List
LetsUnlock Services List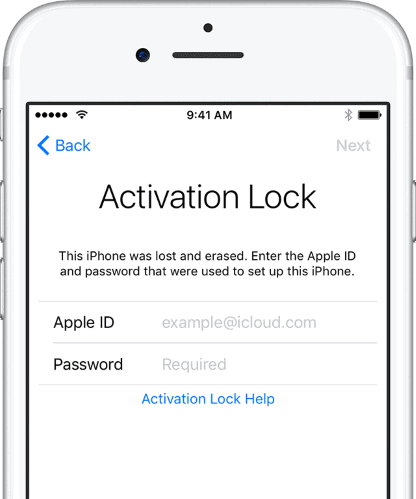 iPhone & iPad Activation Lock Bypass
Use LetsUnlock iCloud Tool to bypass Activation Lock Screen on iPhone and iPad running on iOS version up to 14.6.
Read More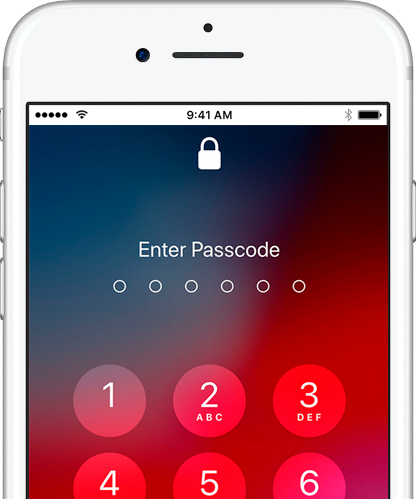 Unlock Passcode Disabled iPhone or iPad
LetsUnlock iCloud Tool is ready to remove Find My and unlock your passcode disable device running on iOS 13.x.x in one click!
Read More