Are you aware of awesome iPhone Siri settings commands you can use on iOS 10 firmware version? Apple released
iOS 10 ipsw
in the fall 2016. A lot of users with newest iPhone 7 and older smartphones have successfully updated to this version of 'fruit' operating system and can now enjoy the list of funny questions for Siri to check answers on the most recent platform. We'll share some funny things to ask Siri with answers and explain what Siri commands iOS 10 you can use on your iDevice in 2016 and 2017. There is nothing difficult or strange and you'll definitely enjoy the questions to annoy Siri and surprise your friends and even yourself. The Cupertino-based giant introduced iOS personal assistant back in 2011. It was revealed along with iPhone 4s model. Today users can choose their Siri's voice gender which was impossible several years ago. So let's see what the main
Siri commands
on iOS 10 are and where you can adjust the settings.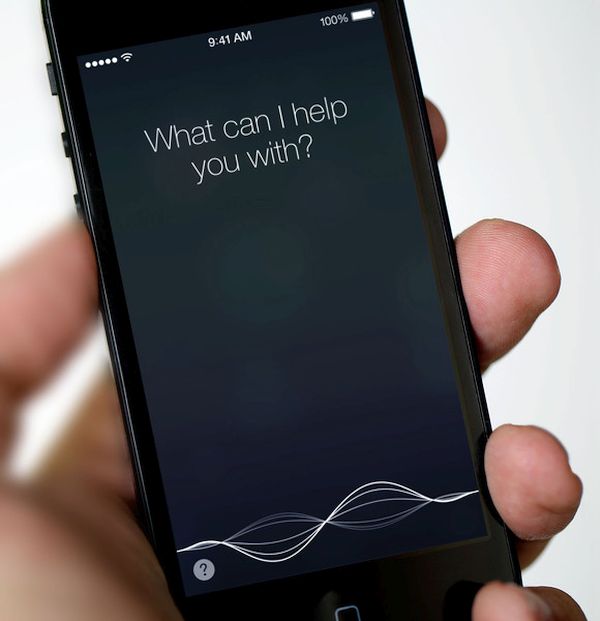 How to Use Siri on iPhone 7: Siri Commands & Settings
You can use your personal voice assistant to skip your UI and simplify a lot of things you perform on your handset every day. Just use Hey Siri commands and iPhone Siri settings to succeed. You can enjoy all the things even without Siri download as it should be installed on your
new iPhone 7
or previous models by default. You just should enable to disable the feature you wish Siri to do or don't and it will help you out in most situations without any issues. Step 1. When you need to change the settings you should ask Siri to launch Settings app. You can even specify that you wish to open Notification settings or other specific par of the tool. Step 2. If you need to make sure you have internet connection just ask your assistant whether your WiFi is enabled. It will provide the answer. Step 3. Now just learn more about the settings you are able to adjust Siri's help. You can experiment with various options. Siri can turn on or off your WiFi connection, Bluetooth, Airplane Mode, Do Not Disturb option, VoiceOver, Cellular Data, Night Shift mode, Brightness and
Low Power Mode
. Siri also understands Invert colors feature. Speak clearly because sometimes you can get across Siri funny version when your assistant doesn't understand you or gets you wrong.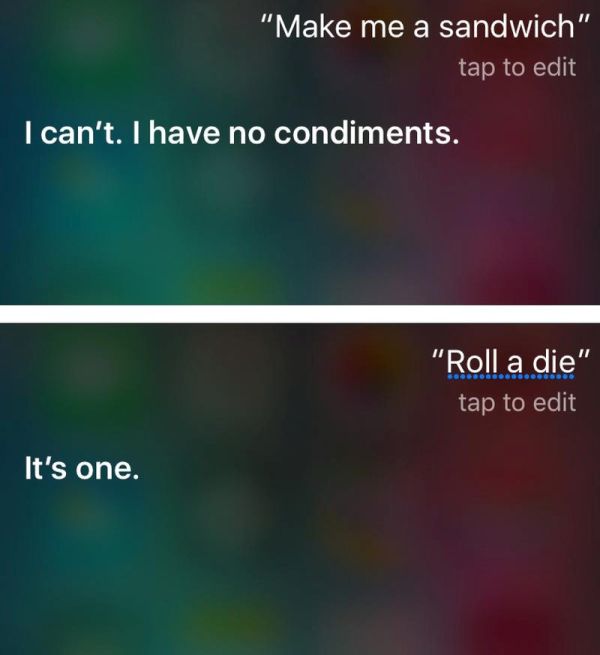 How to Make Siri Cuss
Siri can call you whatever name you choose since you are always able to replace it. Just type the bad words you wish to hear into the name field and your personal assistant will have no choice but to start cussing.
How to Make Siri Rap
This is a fun trick. On older phones just press on your Home button while saying 'beatbox' and your assistant might say 'boots and cats' and even surprise you with rapping. Of course, you'll have to ask Siri to rap first.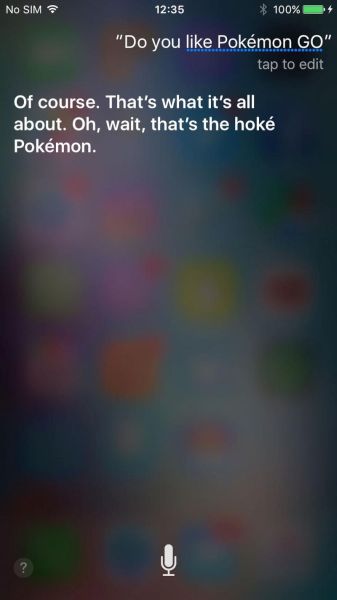 Funny Things to Ask Siri 2016
Here is list of funny questions for Siri in 2016 and 2017. We are sure that the funniest responses don't change that much year after year. So the awesome and funny Siri tricks become even cooler when you know what to ask. Firstly, since the world has gone crazy after
Pokemon Go game
release you must ask Siri something like 'Do you like Pokemon Go' and you'll laugh at various responses. Secondly, keep in mind the 'Beatbox' question we talked about above (in the 'rap' section). Thirdly, ask Siri to read you a haiku. It's always funny to ask such questions as 'What is zero divided by zero?' or 'What came first, the chicken or the egg?' and surprise the assistant with the simple question 'What does the fox say?' – got it? Siri also can tell you a story, explain what the best smartphone is, what it's wearing, make you a sandwich and compare Windows to Mac. With the Christmas arriving soon you can also find out if Santa Claus exists. The list can go on and on. Some users have fun asking Siri about the end of the world, the plans for the future, where Elvis Presley is, what the meaning of life is or what Siri means. We hope you enjoyed our list of funny
questions for Siri
. Remember that you can ask same questions over and over again and hear different answers. Have some fun and Merry Christmas!
Software List
LetsUnlock Services List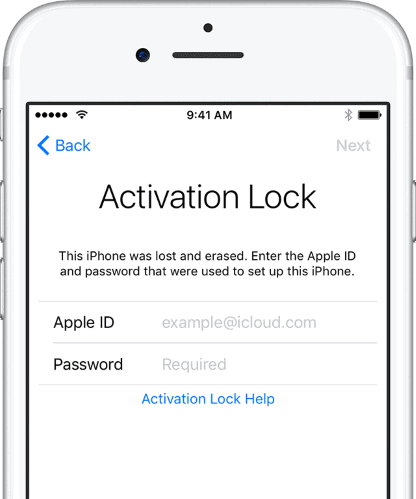 iPhone & iPad Activation Lock Bypass
Use LetsUnlock iCloud Tool to bypass Activation Lock Screen on iPhone and iPad running on iOS version up to 14.6.
Read More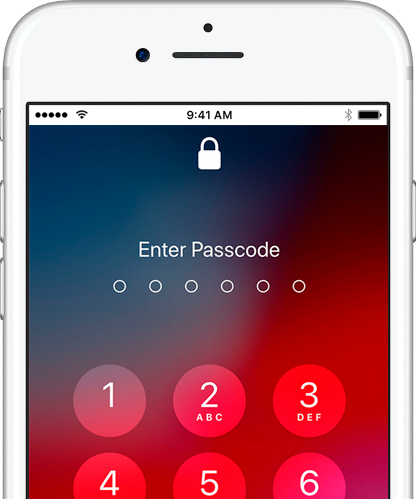 Unlock Passcode Disabled iPhone or iPad
LetsUnlock iCloud Tool is ready to remove Find My and unlock your passcode disable device running on iOS 13.x.x in one click!
Read More