There are a lot of various iOS 10 issues that you have to deal with once you update to this firmware version. For example, you can notice that your audiobooks on iPhone 7 don't show up even though you have a lot of interesting titles to read when you have some free time. Is it possible to fix this problem? You know that is is not possible to
downgrade iOS 10 to iOS 9
any more. Apple presented several new versions since the presentation of iOS 10 in fall 2016. There was iOS 10.1 version and now a lot of users can't wait to install
iOS 10.2 that brings various new features
to your iPhone and iPad.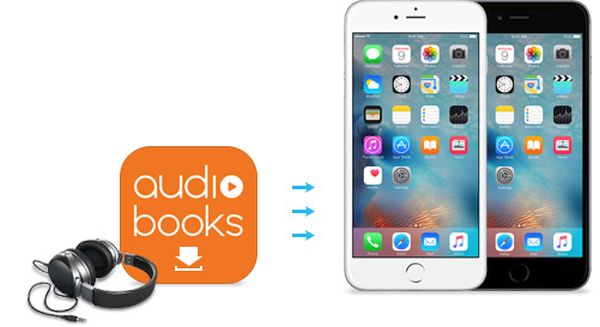 Audiobooks Not Showing Up on iPhone 7 or iPhone 7 Plus
Not all users experience this bug. Still some do suffer from iOS 10 problems. Real bookworms know how it is to spend a day without your favorite title or a new book. Amazing classical literature, new poems, novels, stories – there are so many books you can find for your iDevice. Apple iBooks is not everything you can get. There are many audiobooks you'll fall in love with. You might wonder where are audiobooks on iPhone 6 or iPhone 7. It used to be easy when you were owning older Apple smartphones. Years ago all your audiobooks were stored under stock Music application. There was special section you could use but this changed after iOS 8.4 release. Of course, the iOS 9 update and
newer iOS 10
release also have changes. The section became a part of iBooks program.
Where to Find Audiobooks on iPhone iOS 10
The changes were not that complicated. You can use iBooks and read audiobooks unless they are missing now. Where can you find your books that have suddenly disappeared? There are other tricks you can use but don't look in your Music application because your iBooks audio books are not located there.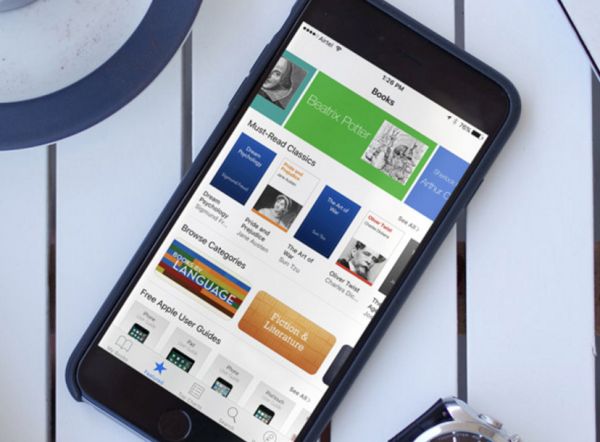 How to Fix iOS 10 Problems with Audiobooks on iPhone 7
Step 1. To relocate your iTunes audiobooks on iPhone you should launch Settings on your handset. Step 2. Open iBooks program.

Step 3. Disable the 'Sync Collections' option by turning off the switch.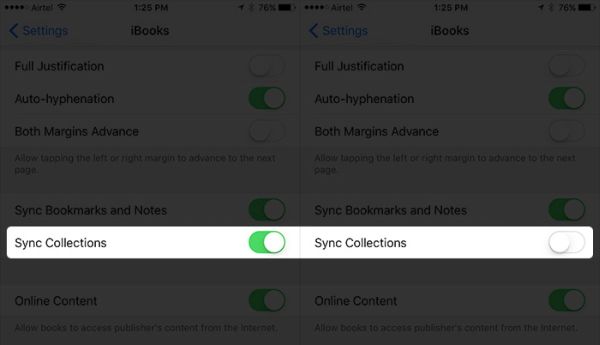 Step 4. Now launch iBooks application. Step 5. Click on 'Featured' option you'll find at the bottom part. Step 6. Click on Apple ID you are using. Step 7. You need to sign out.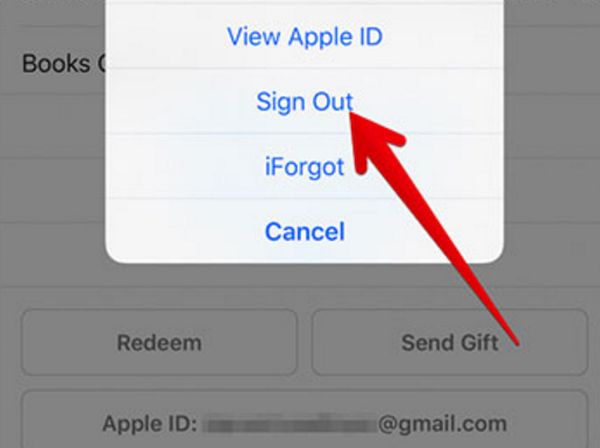 Step 8. Click on On / Off along with Volume down button and wait for about 10 seconds to force reboot the iPhone 7 or iPhone 7 Plus running
iOS 10 with magic tricks
. If you have an older version you need to click-hold the Home along with On / Off buttons at the same time. Step 9. Wait for your handset to restart. Step 10. Now go to Settings again and launch iBooks app. Step 11. Enable the 'Sync Collections' option. Step 12. Open iBooks again and go to Feature option. Use your Apple ID to sign in. Step 13. Click on Purchased option. Step 14. You have almost found where are audiobooks on iPad or iPhone. Click on Audiobooks section and you'll see all your purchased books.
How to Fix iOS 10 Issues by Re-Signing Into your iTunes Account
Step 1. Launch iTunes Store program on your iDevice.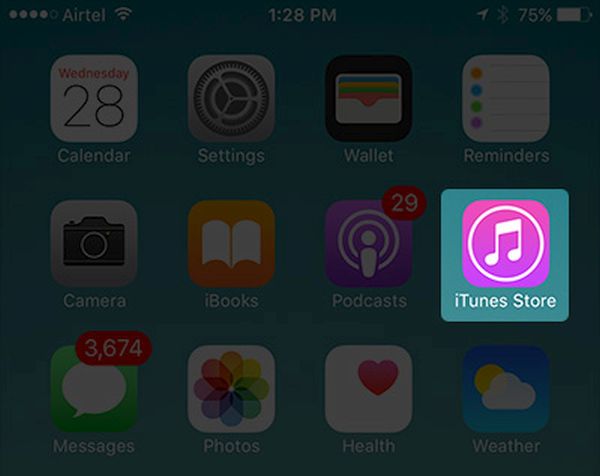 Step 2. Select Music tab (it's located at the bottom) and get to your Apple ID. You should sign out now. Step 3. Force reboot the phone and go to iTunes Store again. Step 4. Sing in to your account and choose More – Purchased option. Step 5. Press on Audiobooks and there will be your list o fall the titles you have.
Fix iOS 10 Bug by Resetting All Settings
Step 1. Launch Settings on
iOS 10 iPhone 7
. Step 2. Go to General section. Step 3. Choose Reset option.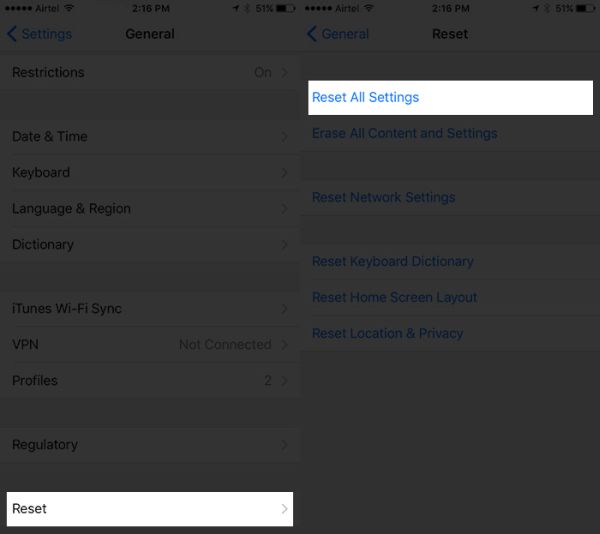 Step 4. Reset All Settings. Hopefully you will see your audiobooks now.
Software List
LetsUnlock Services List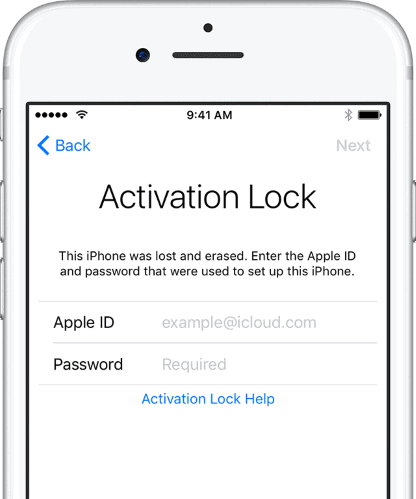 iPhone & iPad Activation Lock Bypass
Use LetsUnlock iCloud Tool to bypass Activation Lock Screen on iPhone and iPad running on iOS version up to 14.4.
Read More
Download Software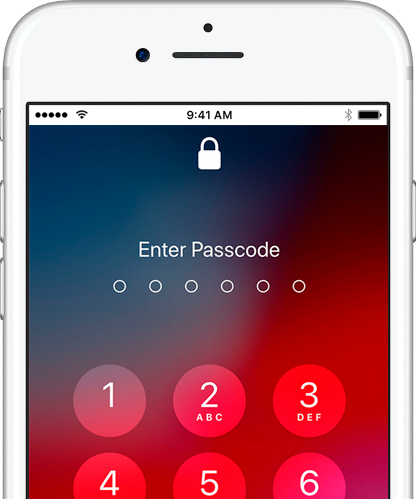 Unlock Passcode Disabled iPhone or iPad
LetsUnlock iCloud Tool is ready to remove Find My and unlock your passcode disable device running on iOS 13.x.x in one click!
Read More
Download Software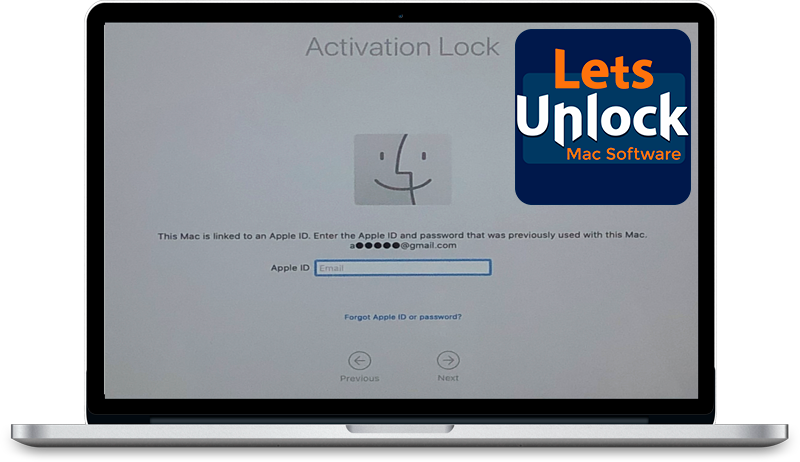 MacOS iCloud Activation Lock Bypass
The LetsUnlock Mac iCloud Activation Lock Bypass Tool will help you to remove Activation Lock on an iCloud locked Mac which is stuck on Activation Lock Screen with no need to enter the correct Apple ID and password.
Read More
Download Software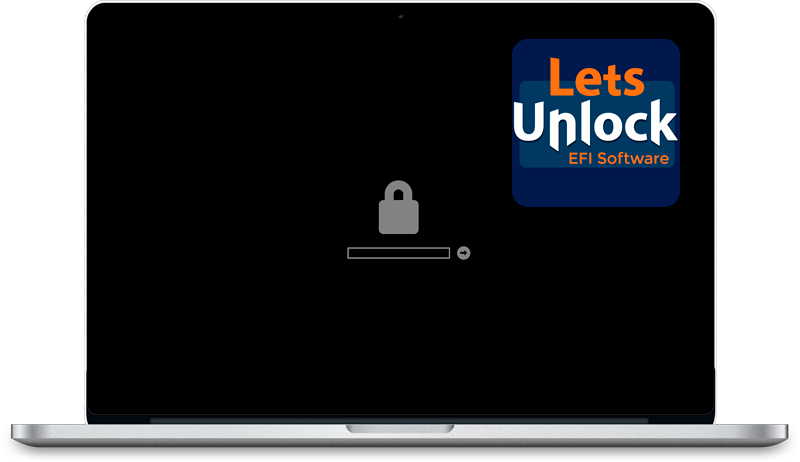 Mac EFI Firmware Passcode Bypass
The LetsUnlock EFI Bypass Tool is a one button solution, which you click to start the EFI Unlock process. Bypass EFI with out password! Everything else does the software.
Read More
Download Software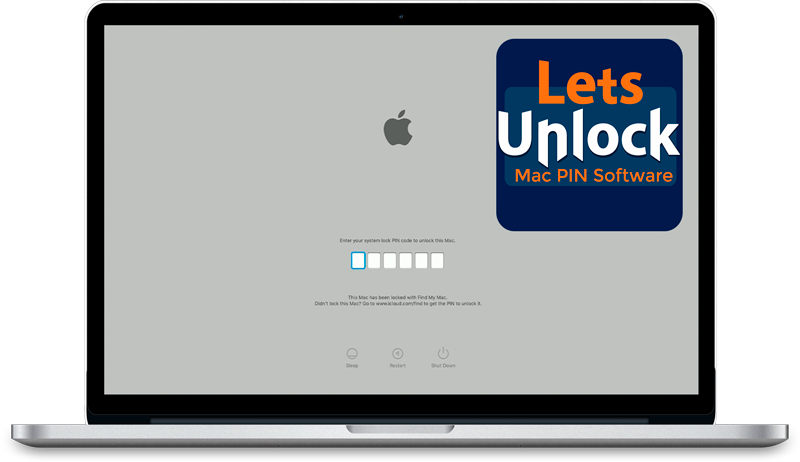 MacOS iCloud System PIN Bypass
The LetsUnlock MacOS iCloud System PIN Bypass Tool was designed to bypass iCloud PIN lock on macOS without passcode!
Read More
Download Software