Once you master
how to fix iPhone boot loop
you can easily track your data usage on iPhone 6, 7 and other models. Firstly, it is possible with your network. Secondly, there are a lot of great applications that inform you about all the data you consume.
iOS Data Usage by App
We have selected some great tools that let you quickly check your iPhone app data usage by application. Do this for your mobile network and learn how much you truly consume per month or other time period. Since there are no real unlimited data plans any more it is important to track iPhone daily usage or check out this information periodically to not overpay for your bills to AT&T, Verizon, T-Mobile or Sprint. There are many other smaller mobile networks in the U.S. and thousands of more carriers across the world. You can surely search for an unlimited data plan but if you fail to find the appropriate price and wish to connect to a regular plan – don't worry since you just need to download and install one of the best iPhone mobile tracking apps and never get past your monthly data limits. Don't worry about your battery life. Jus
track your battery usage on iPhone
7 or other model.
How to Check Data Usage on iOS 10
Method 1: Mobile Data Usage Current Period
There is no need to download anything when you just need to know how much data you have already used via cellular or mobile connection. Take your iPhone 7, 6 or other model and go to Settings program. Select Cellular option and click on Cellular Data Usage. This menu will display the information you are looking for.
Method 2: How to Track Your iPhone Data Usage with Apps
As we have already mentioned there are various data usage app iPhone tools that can be installed on your gadget to track your mobile usage for WiFi connection and 3G as well as 4G. Some of them are free to use and others have only paid versions. We'll list some of the most interesting titles and you can select the application that sounds the best to you.
Free Advanced Data Usage Tracker
This is the no-cost program for
iOS 10 devices
that supports iPhone 6, 6s and 7. You can use to get monthly, daily and weekly info about data you have used. It can also figure out how fast your network is. Download it
here
.
DataMeter
Another free option is called
DataMeter
. It also supports the latest 4G connection along with 2G, 3G and WiFi. You can get the real-time information about your traffic. This particular program won't eat your battery life because it is not working in the background.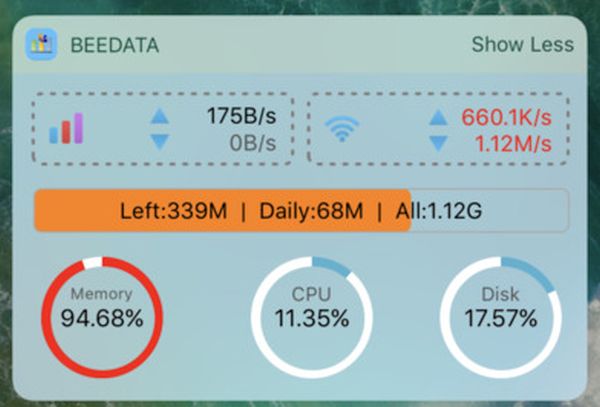 BeeData and Bytes Widgets
The
mobile data usage iPhone
tracker called
BeeData Widget
should the monthly charts and details on your data usage. Similar options are offered by another no-cost Bytes widget.
My Data Manager
This one is good for users who share the plan or use family plans. You can get information on how much data is consumed by all members of your family. The coolest part about
My Data Manager
for iPhone is that this application is 100% free.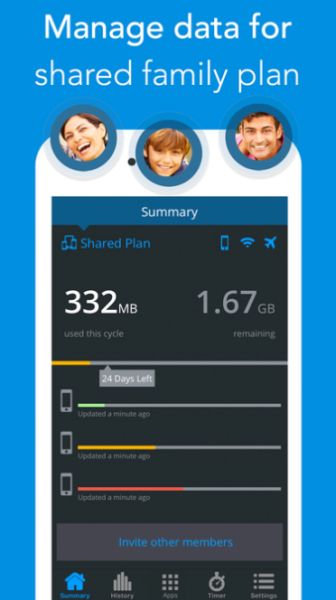 Paid iOS 10 Apps for Tracking Mobile Data
Fans of paid applications can try the
Cellular Data Tracker
which costs around $2 or look at
Data Tracker – Mobile Data Usage
available at $1 on the App Store. Both programs show a lot of details through graphs and charts and let you track how much data you have for the day. You can learn if you have leftover data or not and easily track your usage through the billing cycle. Now you know how to check app data usage on iPhone 6, 6s and 7. Don't go overboard and control your bill on-the-go with one of the apps mentioned above.
Software List
LetsUnlock Services List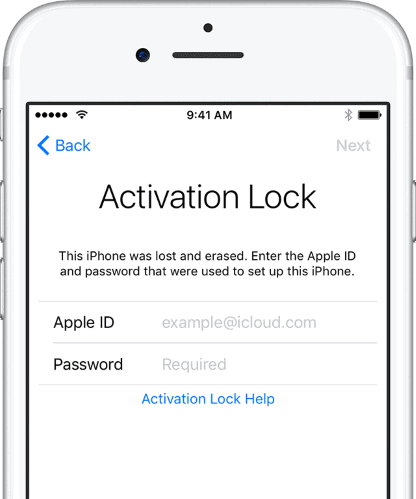 iPhone & iPad Activation Lock Bypass
Use LetsUnlock iCloud Tool to bypass Activation Lock Screen on iPhone and iPad running on iOS version up to 14.6.
Read More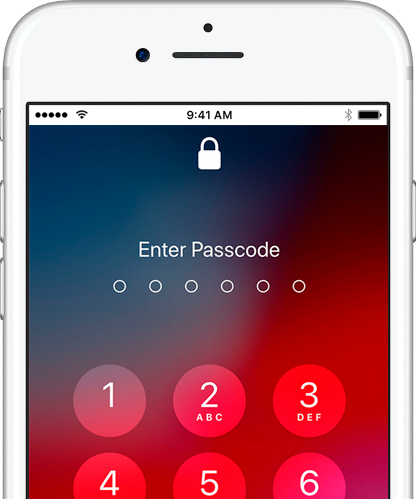 Unlock Passcode Disabled iPhone or iPad
LetsUnlock iCloud Tool is ready to remove Find My and unlock your passcode disable device running on iOS 13.x.x in one click!
Read More