You don't have to own iPhone 7 Plus model to enjoy the awesome portrait mode that adds blur background effect to your older phone version. Users with iPhone 7, iPhone 6s, 6 can also enjoy the iPhone 7 Plus portrait mode on their gadgets. How is it possible? What should you do to get this option and use it on a previous gen device? There are simple
iPhone 7 tips and tricks
you can use. All you have to do is update to newer firmware and get the particular application or a similar tool that will make everything real. So what exactly do you need?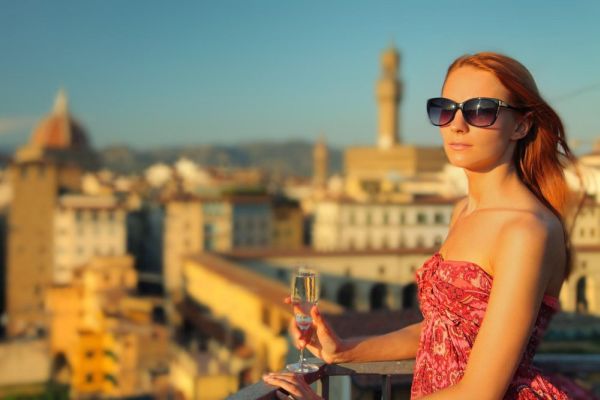 iPhone 7 Tips for Using Portrait Mode with Blur Effect
Even if you have one of the latest 'fruit' iDevices, iPhone 7, you will still need to explore new iOS 10.1 features and download one application. Users with older gadgets should do the same thing. The iOS 10 blur background effect is possible with FabFocus camera program. This app brings an amazing DSLR-like blur effect to your photographs making images pretty and modern even on the iPhone 5s [learn
how to share your iPhone photos on Instagram
]. You know that the iPhone 7 Plus is popular among users because of its unique features. The dual-camera system is one of the reasons why a lot of users are getting this device. Since you can't install dual-camera on your iPhone 6s, 6s Plus, 6, 5s and even 7 you should search for secrets and tips how to get similar photo effects without it. While the '7 Plus' version users Portraid Mode to add DSLR-like depth and blur effect to captured images you can add similar effects to your photos on other handset models. It is easy to install a similar iPhone 7 portrait mode by updating to iOS 10.1.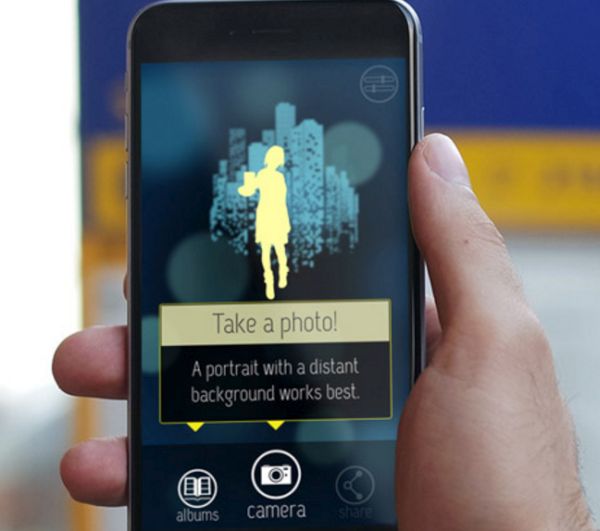 How to Use Portrait Mode on iPhone 6s / 7 / 6
The app you can get from your App Store at
$1.99
can add iPhone 7 Plus portrait mode like effect to your pictures. It also allows using your portrait mode on previous phones and enjoy other improvements. Here is how you can install and use this program: Step 1. Download the iPhone blur background effect app called
FabFocus
. Step 2. Install the
application on your iOS 10.1
device (make sure you update your firmware version in case you are using older platform ipsw). Step 3. Launch the new app.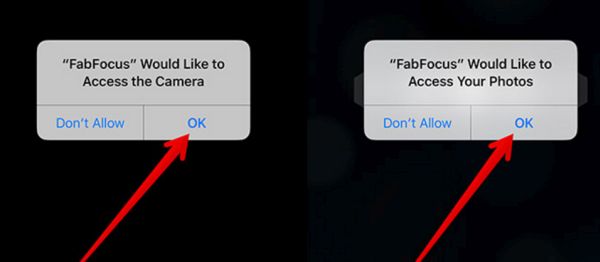 Step 4. The program will ask your permission to access Photos and
Camera on the iPhone
you own. Allow this. Step 5. Now you can take a photograph with your mobile device. Just click on your shutter button as you normally do.
Step 6. To add the blur effect to your photo background you should click on the Start button that is present at the bottom center part of the screen. In case the app cannot find any face on your image it will let you add the effects manually. Step 7. Once the shot is taken you should click on Edit menu.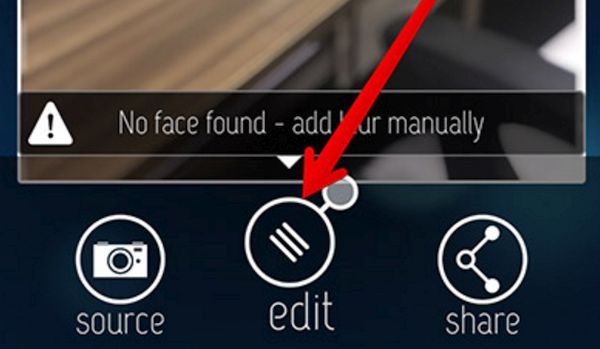 Step 8. Use the brush or paint tool to choose areas on your photo to highlight. If you wish to erase that part you should click on eraser option – tick mark. All features and buttons are located at the bottom of the screen. Step 9. What else can you do? The app makes it easy to adjust the size of the brush and get more editing by clicking on the up-arrow at the lower left part of display. Get back to normal editing window by clicking on the down-arrow. Step 10. Remember to press the tick mark when you like what you get. This way you'll apply the new effects to your photo.
Here is how you can add blur effects to your iOS 10.1 photos manually:
Step 1. Open the FabFocus tool. Step 2. Choose albums and photos you wish to get the blur effects. Step 3. Manually add the effect by selecting the area of your images. Step 4. Save the changes by ticking the mark. That's it. It's a simple way to enjoy some awesome features on olders iPhones.
Software List
LetsUnlock Services List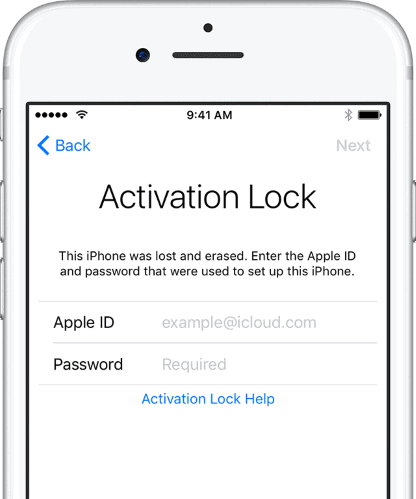 iPhone & iPad Activation Lock Bypass
Use LetsUnlock iCloud Tool to bypass Activation Lock Screen on iPhone and iPad running on iOS version up to 14.6.
Read More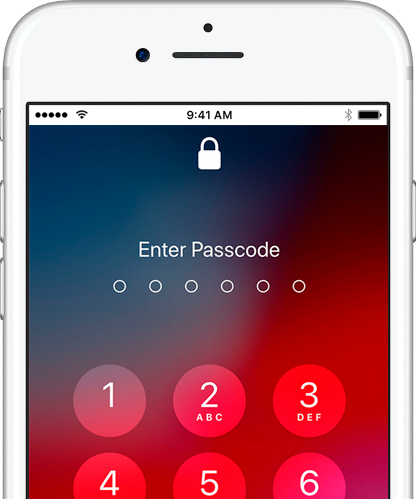 Unlock Passcode Disabled iPhone or iPad
LetsUnlock iCloud Tool is ready to remove Find My and unlock your passcode disable device running on iOS 13.x.x in one click!
Read More