Let me introduce you new iFile 1.5.0-4. Also you can install iFile for free using my how to guide. This updated cracked version brings more advantages and fixes then the old one. Install this
iPhone hack
  and you will enjoy it for free. Cracked iFile 1.5.0-4 app gives you the possibility to manage your files quick and easy.You can zip multiple files or directories at once, create, delete, copy, cut (move), paste. Use different file types such as movies, images, sound, text, HTML, plists, Microsoft and Apple types, PDF, various compressed formats. PDF and image files can be viewed at large zoom scalees.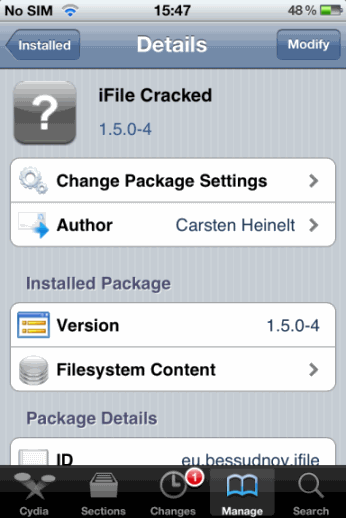 First it may seem that it looks like Total Commander on Windows but it is not true. Just
install iFile 1.5.0-4 for free
and you will find out why.
How to install iFile 1.5.0-4
Step 1.
Open Cydia =>Manage =>Sources =>BigBoss Repo
Step 2.
Choose iFile App
Step 3.
Click install iFile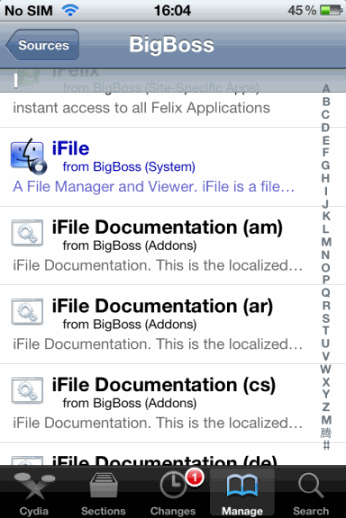 So now you can enjoy it for free. iFile brings a lot of advantages. For example you can use
this link
and find out how to install .DEB files using iFile. Also this new updated version brings a lot of new fixes. Take a look at them.
Updated iFile Fixes
Fixed problem with the inability to generate directories that contains spaces in their path.
Fixed problem that rotating wheel still didn't disappear for many users.
Fixed problem that pushing + button to add in a file/folder/link for 4th time crashed iFile.
Fixed bug that alterations in a String field of an Array in a property list didn't get saved.
Fixed that after a big change of a file in Property List Editor or Text Viewer the file browser didn't get updated.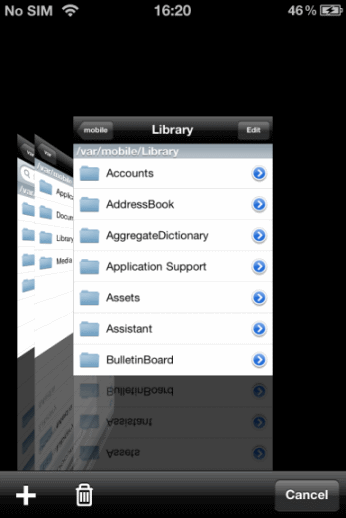 You can follow us on
facebook
or
twitter
and receive all latest updates regarding iPhone hacks. Also you can say or ask something on the comment form bellow about cracked iFile 1.5.0-4.
Software List
LetsUnlock Services List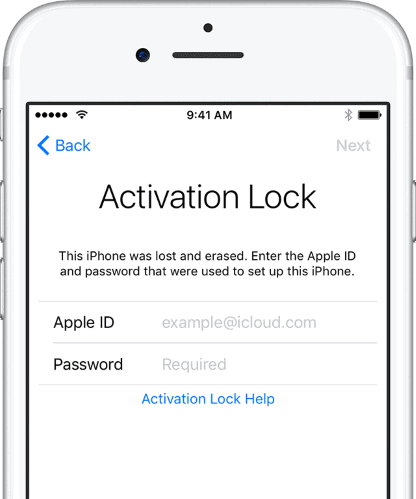 iPhone & iPad Activation Lock Bypass
Use LetsUnlock iCloud Tool to bypass Activation Lock Screen on iPhone and iPad running on iOS version up to 14.6.
Read More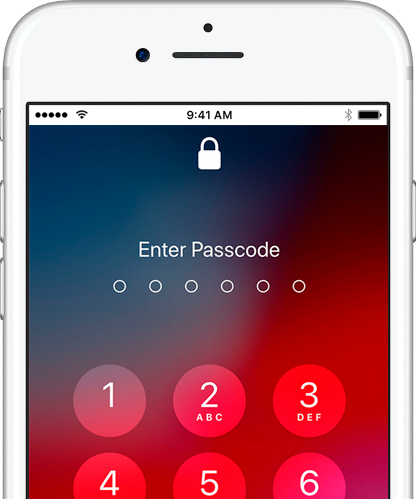 Unlock Passcode Disabled iPhone or iPad
LetsUnlock iCloud Tool is ready to remove Find My and unlock your passcode disable device running on iOS 13.x.x in one click!
Read More