This how to guide is made for those who wants to
jailbreak iOS 5.1 using Sn0wbreeze 2.9.3
for free. Just follow these steps below and jailbreak iOS 5.1 tethered on Windows. But before we start you must read this tips and advices for
iOS 5.1 jailbreak and unlock
. It will help you to do this right.
Jailbreak iOS 5.1 Using Sn0wbreeze 2.9.3
Download
Sn0wbreeze 2.9.3
If needed, alter the file ext of the saved firmware from. Zip file in. Ipsw. If you use Windows 7 then right click on Sn0wbreeze and choose Run as Administrator. You will certainly get a caution message to not deliver the software, click OK then push the blue button to carry on. On Windows XP Sn0wbreeze isn't working correctly and isn't advised to use.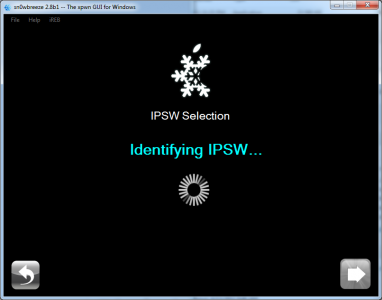 So now you will probably be welcomed by a screen suggesting that you search the place you stored iOS 5.1, soon after he completed verifying the file press OK after which press the blue button to carry on.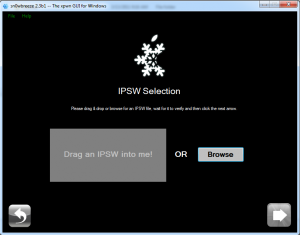 The software has 3 ways: simple mode, expert mode and baseband preservation mode. Simple Mode can make custom ipsw according to particular preset configurations and Expert Mode allows you to modify all you wish to put in firmware. Baseband Preservation Mode enables you to make a custom ipsw without jailbreak however doesn't update the baseband. You may pick Expert Mode.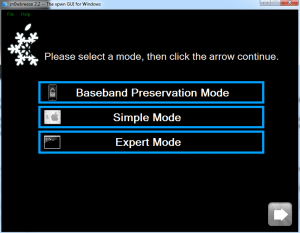 In that display Sn0wbreeze shows the choices you need to manage the firmware. Option General is certainly one that can take you thru all the other therefore I pick it and then push the blue button to carry on.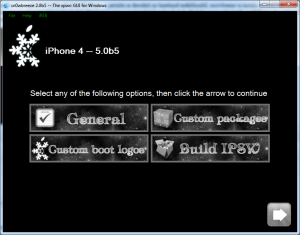 So now you get right to the display which has just 5 possibilities than the prior types. It is strongly recommended to keep the default values and press the blue button to carry on.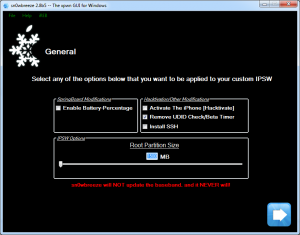 You are now reach the menu that enable you to pick apps from Cydia Or from the Desktop to be immediately set up in ipsw. From your pc choose the .deb files you want using the browse method then press the blue button to carry on.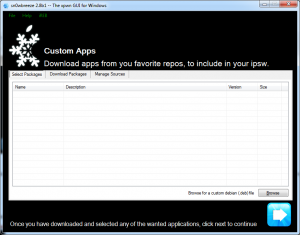 Right after choosing the files will go to the main menu in which you pick Build IPSW to begin the custom ipsw process.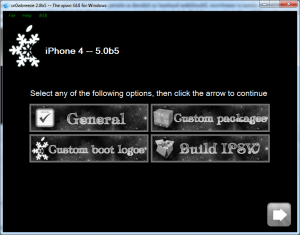 Sn0wbreeze will begin making custom firmware, and you simply wait.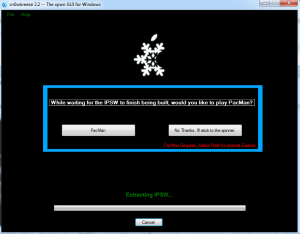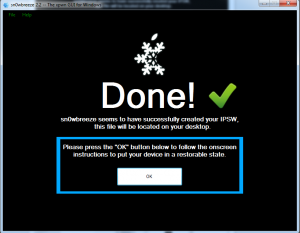 Now press the OK button to get in the terminal in Pwned DFU mode applying Sn0wbreeze. Now be very attentive and do all these actions very carefully.
Link your gadget to Desktop.
Initially switch off your gadget.
Hold the Power button for 3 seconds;
by holding down the Power button additionally press the Home button and hold them for Ten seconds;
release the Power button and hold down just the Home and then your iPhone will get into DFU Mode.
When you finish the process start iTunes, press and hold the Shift button on your keyboard while pressing restore and choose the custom ipsw created with Sn0wbreeze. Must have a name just like sn0wbreeze_iPhone 4-5.1.ipsw and should be on the pc. iTunes should go through the restore process. Now you created a custom ipsw and you place the terminal in DFU Mode and then restore. You should reboot the terminal in tethered mode to obtain jailbreak. To get this done, proceed to the pc and search for the iBooty-for-5.1 folder. You need to use iBooty to open Cydia or Safary. But if you didn't find it then go
here
to download and install iBooty 2.3
Start iBooty, enter the terminal into DFU mode and iBooty will instantly restart in tethered mode. So now you have jailbroken terminal and ready to use. If there are some jailbreak problems then use this
link
to fix it. After this you can make easy steps to
unlock iOS 5.1 with UltraSn0w
Fixer.
Software List
LetsUnlock Services List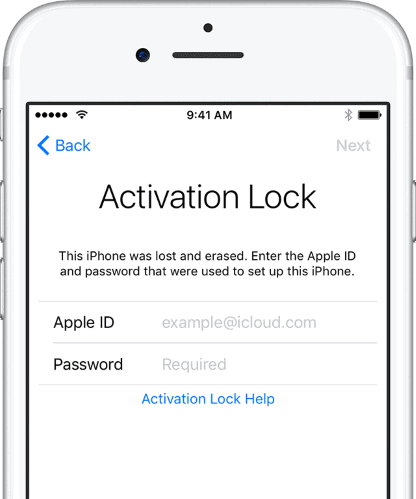 iPhone & iPad Activation Lock Bypass
Use LetsUnlock iCloud Tool to bypass Activation Lock Screen on iPhone and iPad running on iOS version up to 14.6.
Read More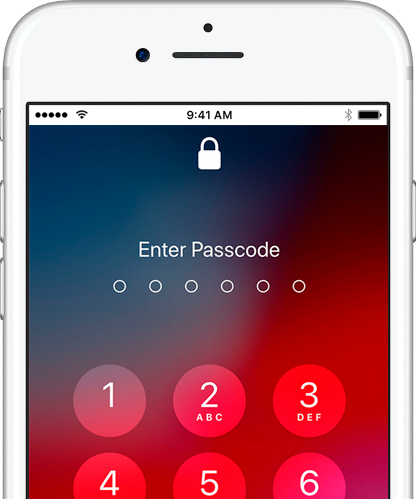 Unlock Passcode Disabled iPhone or iPad
LetsUnlock iCloud Tool is ready to remove Find My and unlock your passcode disable device running on iOS 13.x.x in one click!
Read More