Many iPhone and iPad users haven't fully enjoyed the latest iOS 6.1.2 while many iPhone users looking for the information on how to jailbreak and unlock iOS 6.1.3. Let's find out here what we have now and what we will be able to do after it's release. You may know that yesterday the White House answered to the petition
about illegal iPhone unlock
and FCC answered to the White House's respond. Well, nothing changed yet. Now is the turn of the US Congress. Meanwhile the question about iOS 6.1.3 unlocking still bothers many folks.
Update:
Now you can
download iOS 6.1.3 IPSW
and unlock it here using the guide below.
iOS 6.1.3 Jailbreak news
As to jailbreak, we have some info. Unfortunately, it became known that
Apple "killed" evasi0n jailbreak in iOS 6.1.3
. So, or hackers from evad3rs will find the new exploits (which can take moths again) or evasi0n tool is the last jailbreaking tool. As for me, jailbreak will be found but it may take a lot of time as it was with iOS 6 last year.
Unlock iOS 6.1.3 Predictions
The situation with unlocking is not the same but something we can predict as well. The most popular methods like Ultrasn0w or Gevey or even SAM unlock won't work on iOS 6.1.3. And the reason is not only in baseband version on which depend Ultrasn0w and Gevey Sim. The main reason is in jailbreaking. For example, you can't unlock iPhone iOS 6.1.3 using Ukltrasn0w or SAM tool without jailbreak. Even if you have unlockable for Ultrasn0w baseband and activation tickets for SAM exploit. Forget about it until hackers develop hack for it. Also this means that we should forget about free solution. The situation is not the same as
iOS 6.1.2 unlocking
after evasi0n jailbreaking. The only way is the paid iPhone unlocking using IMEI #.
iOS 6.1.3 Unlocking Methods [Ultrasn0w, Gevey, SAM]
Every time is the same song. Nothing new. All methods are old almost like iPhone.
iOS 6.1.3 Ultrasn0w
No updates from Dev team about this tool and its compatibility with 6.1.3. The latest is
Ultrasn0w 1.2.8 for iOS 6.1.2
and lower versions running on iPhone 4 and iPhone 3GS. In case you updated your device to 6.1.3 and preserved baseband you can try this tool but I can't promise anything because the jailbreak is only tethered and I didn't try it. If you try it, please, share your experience in the comment section below.

iOS 6.1.3 Gevey
It is impossible to unlock any baseband of the newest firmware using Gevey Sim from Applenberry. This company didn't find solution for the most recent firmware. The latest is
Gevey Sim Ultra S for iOS 6 iPhone 4S 3.0.04
. But if you preserved old baseband compatible with Gevey Sim and updated your device to the 6.1.3 you can still use it.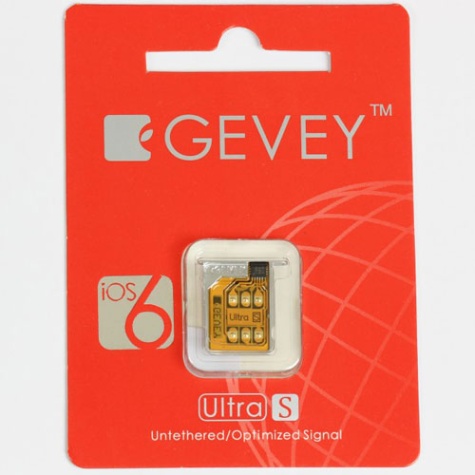 iOS 6.1.3 SAM Unlock Tool
And the most interesting and compatible for any iOS and baseband, except iPhone 5, SAM tool which is the best free solution for your device. Why it is the best. First it is compatible with any iOS version and baseband type and the second, it is completely free solution. How to
perform iOS 6.1.3 unlock using SAM
you can take from detailed guide. But it is not so easy as you might think. The problem is that you need to have saved activation tickets from last spring before Apple closed this exploit otherwise you'll failed. You can do it using Cookie app or SAM app. To use Cookie just find it in Cydia going to Search and Install. Then click Restore Activation if your have saved activation tickets.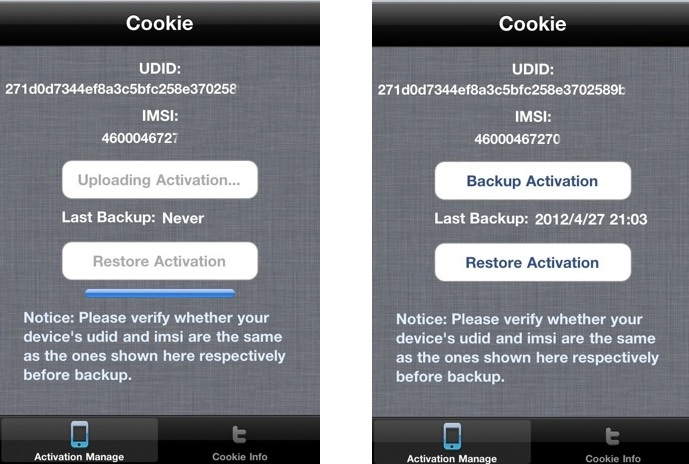 The other method is to download SAM package in Cydia:
Then just go and install SAM app: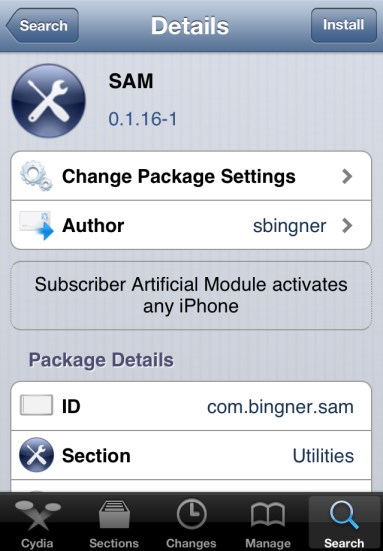 Next step is to revert lockdown folder to stock going here: /var/root/Library/Lockdown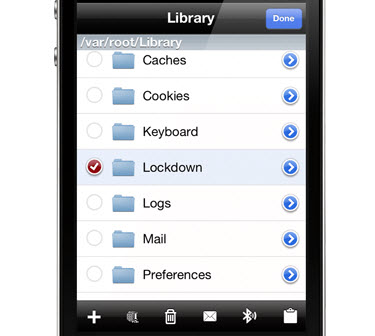 Reboot device and then Enable SAM to get the signal.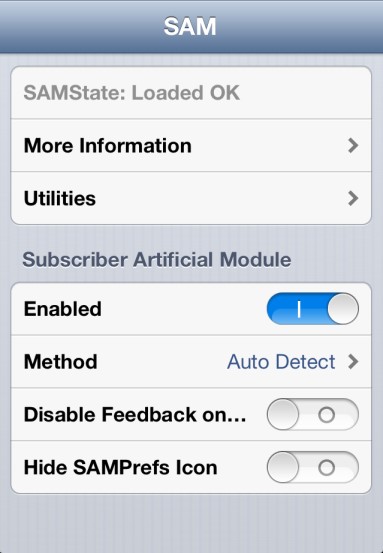 Even if you read somewhereб at fake unlocking sites that you can restore those tickets it is a wrong info and the person who wrote this is not competent in unlocking so I would not trust him, his fake info and fake site.
Factory iOS 6.1.3 Unlock
Lately, when I'm writing about the iPhone unlocking I mention factory unlock. Many say: "
the same info as everywhere
". Yes, it is. We, publishers and iPhone unlockers, know the situation and show the most acceptable solutions for you. Nowadays
IMEI unlock
is very popular solution and I know why. There is no need to hack your device. Just pay money (the price always depends on the carrier to which device is locked) and wait for the respond from other guys who try to unlock it. After it you will be able to use any Sim card and upgrade / downgrade iPhone to any new / old iOS version and still be unlocked. And the most thing I love, it is permanent / lifetime solution. Just make an order, complete unlock in iTunes and forever forget about it.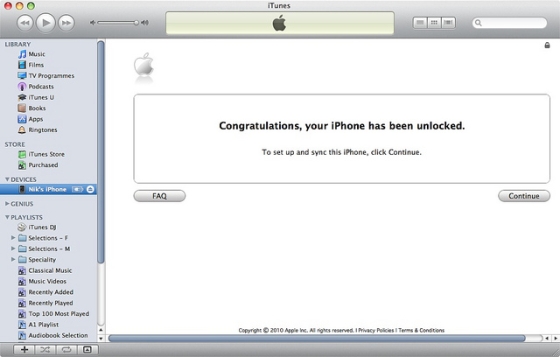 It's all good, it's alright BUT how can you find trusted guys that may help you with iOS 6.1.3 factory unlock? There are thousands services in the net but a big (or even most) part of them are scam. I have already wrote you about
fake IMEI unlocking sites
but it is only a drop in the ocean. Fortunately you are here and I can confirm the legitimacy of the services I offer you:
You will be able to unlock AT&T iPhone running iOS 6.1.3 only for $9.99!
Also if your device is locked not to AT&T you can check the carrier using IMEI and find unlock here. Also I must admit that these services offer the cheapest prices on the web.
Well, predictions are predictions and we can't say for sure until Apple company will release iOS 6.1.3. But what I can say for sure is that factory unlock is the best solution for your iPhone for all times. Am I right?
Software List
LetsUnlock Services List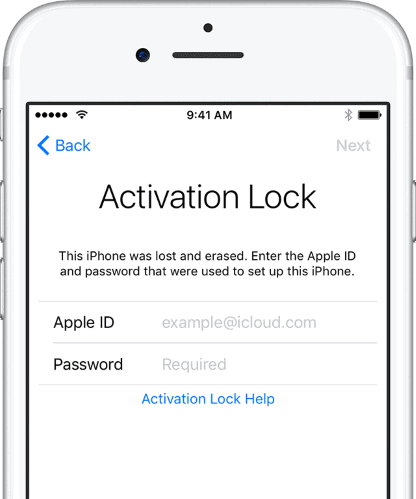 iPhone & iPad Activation Lock Bypass
Use LetsUnlock iCloud Tool to bypass Activation Lock Screen on iPhone and iPad running on iOS version up to 14.6.
Read More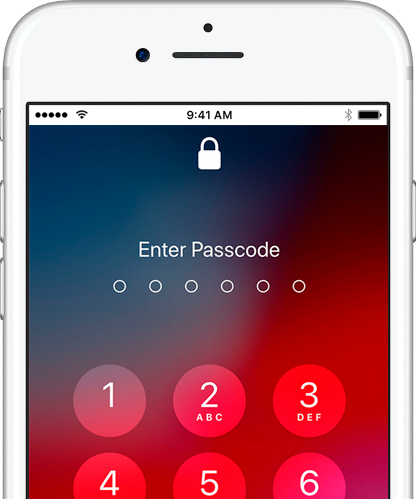 Unlock Passcode Disabled iPhone or iPad
LetsUnlock iCloud Tool is ready to remove Find My and unlock your passcode disable device running on iOS 13.x.x in one click!
Read More