I know that it is very important to manage Notifications on your iPhone. Also I know that it is a disorder when you keep all your messages and other stuff in different places. Therefore I have nothing thought up and decided to give a possibilities to try another cool
Cydia Tweak
called NCSettings.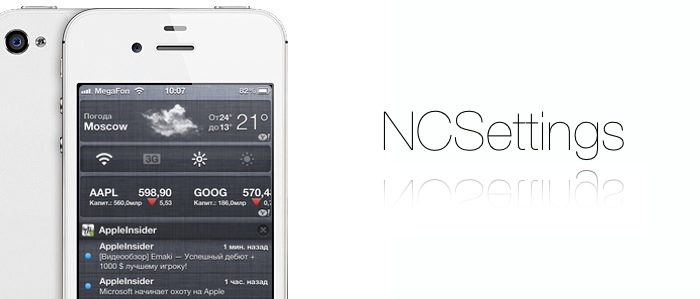 And the last thing I know that there has been SBSettings jailbreak tweak already existed. You can also use it to control Notifications on your iPhone. Notifications Center in iOS - just wonderful and really great tweak. Weather, stock widget, all the missed events are collected in one place and you can access it any time. However, competing platforms (and I'm talking not only about Android) have long gone further and provided their counterparts to manage Notifications to be more convenient. Similar functionality can be achieved by installing SBSettings, but many users of this program for one reason or another do not like it. I propose to look at a very cool alternative. Many users try to take part in NCSettings vs SBSettings opposition. But I don't. Just see the video below and enjoy the tweak: You can follow the advice of NCSettings' users and manage Notifications on iPhone. When you install this Cydia tweak you will be surprised when you see how high quality and nicely realized this app is. The widget takes up little space, looks good, works with a bang and has a huge number of different switches. To install NCSettings you need to
jailbreak iPhone
first to get Cydia. Then go to Cydia => Manage => Sources =. ModMyi.com repo => NCSettings and start the installation. Now you can manage Notifications on iPhone and keep the order. If you have already try it then use comment form below and tell the people you pros and cons about this Cydia app. It will be interesting to knows different opinions.
Software List
LetsUnlock Services List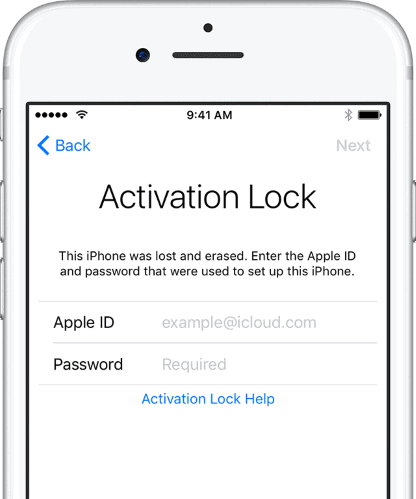 iPhone & iPad Activation Lock Bypass
Use LetsUnlock iCloud Tool to bypass Activation Lock Screen on iPhone and iPad running on iOS version up to 14.6.
Read More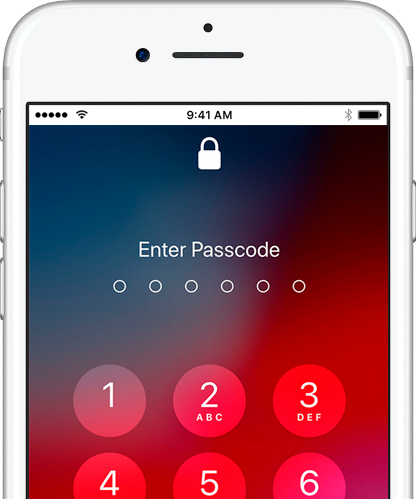 Unlock Passcode Disabled iPhone or iPad
LetsUnlock iCloud Tool is ready to remove Find My and unlock your passcode disable device running on iOS 13.x.x in one click!
Read More