When and whey do Apple users need to use iPhone factory reset option? Is it something you have to do with the
brand new iPhone 7
or older iPhone 6s, 6, 5s? How often should you reset? There are many questions regarding 'if I reset my iPhone will I lose everything' and similar issues. We are happy to provide answers and some advise on how to act in different life situations. The Cupertino-based giant offers an extremely popular smartphone. Millions of users from all over the world enjoy their handset. Still sometimes your gadget becomes buggy, starts acting weird and you should do something about it. This is when iPhone 5, 6, iPhone 7 factory reset comes handy and very useful as this simple feature can do real miracles. Before we explain how to reset iPhone let's mention that this particular method works on each generation device. In other words, you can do this with the oldest original iPhone and the newest
iPhone 7
that is planned for launch this fall. Of course, all the models in between are also supported. There are many disadvantages you will have to keep in mind while the advantages are also worth taking into consideration.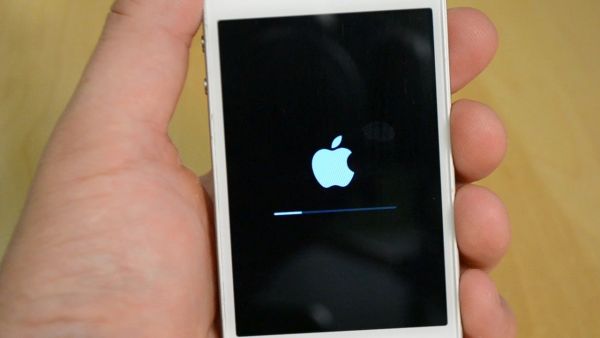 If I Reset My iPhone Will I Lose Everything on iCloud?
Some of us [especially new customers] may wonder what happens if I reset my iPhone. The gadget will be wiped of all your data and settings. So all your images, contacts, videos, personal information, games, and applications will be deleted from the smartphone. Your iCloud account will keep all the information saved to it through backup. You are advised to create backup copies of your iPhone before you are updating, upgrading or installing new apps. This way you will always have the latest copy saved to gain all the data back even after hard reset.

How to Factory Reset iPhone 7 Or Any Other Model via iTunes
Is your computer nearby? You can use
iTunes to backup iPhone
and then reset your phone. This is what you should perform: Step 1. Connect the phone to your computer using USB cable and launch iTunes program. Step 2. From the left-side menu you need to click on 'Check for Updates' option. Step 3. Is there any newer iTunes version to update to? Do so if it exists. You can download it right via this program. Step 4. Press on Summary - Back Up Now feature to make sure you have the newest version of your phone saved. This way you'll have something to restore from after hard reset. If you have already a good backup saved and you'll be fine using it instead you can skip this step.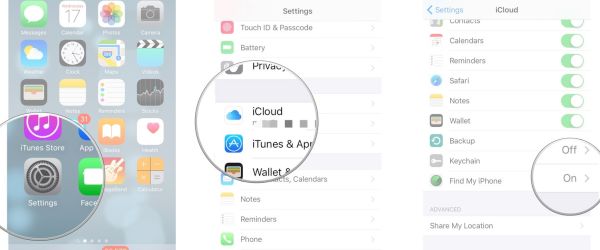 Step 5. Now go to Settings on your smartphone and choose iCloud –
Find My iPhone
and turn it off.
Step 6. Now in iTunes Summary menu you need to click on Restore iPhone option. It is colored gray. You'll see the pop-up menu with Restore feature that you need to press to confirm your desire. You might be asked to also download the software license agreement so do so. Step 7. Wait till hard restore to factory settings is complete. Be patient as you might need to wait for a few minutes. Step 8. You should see iOS 10 Setup Assistant when iPhone 7 starts up (or iOS 9 for iPhone 6s, 6, 5s etc.) if you have successfully reset your phone. Now you can simply restore from your iTunes backup and get all your personal data back. You can also
SIM unlock iPhone after restoring
it. This iTunes option is also the way for iPhone factory reset without passcode. Just use your iTunes account and you should be fine.
Why to Hard Reset iPhone to Factory Settings?
You probably know all the main reasons to reset your iPhone. This is the way to fix problems that you can't solve in another way: *when your phone suddenly starts to turn off for no visible reasons *when you experience issues with your iOS version and cannot downgrade to the previous version because Apple has stopped signing it but you keep experiencing troubles *when your phone periodically freezes *when simple resets haven't fixed your problems *when you installed a buggy app or tweak and cannot remove it
Guide for iPhone Factory Reset without iTunes
Do you not have your computer with you? It's always possible to factory reset your phone without iTunes or other additional programs. You can do this directly on your handset: Step 1. Double check that you have a backup copy of your phone saved to iTunes or
iCloud to restore
from. Step 2. You need only your phone to reset it. Step 3. Choose Settings from your Home screen. Step 4. Go to General menu and find Reset option.
Step 5. Click on Erase All Content and Settings – choose Erase iPhone and remember to confirm this option. Step 6. Wait for a couple of minutes and make sure the restoration was a success. You can always later restore from a backup. The best thing about factory restoring process is that it only takes a couple of minutes. This is a quick procedure that brings your phone back to its original factory settings. You can fix different bugs using this method however you should always have a
backup copy of iPhone
with your images, contacts, music, data to restore from it and get all your information back after resetting the handset.
Software List
LetsUnlock Services List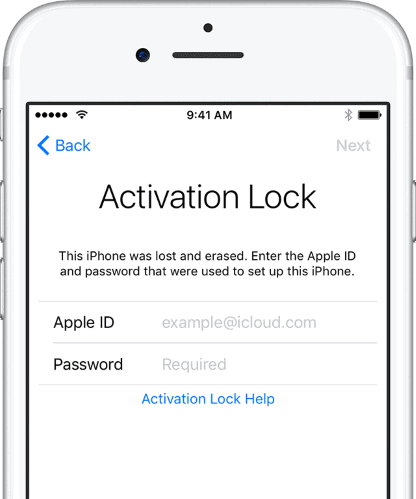 iPhone & iPad Activation Lock Bypass
Use LetsUnlock iCloud Tool to bypass Activation Lock Screen on iPhone and iPad running on iOS version up to 14.6.
Read More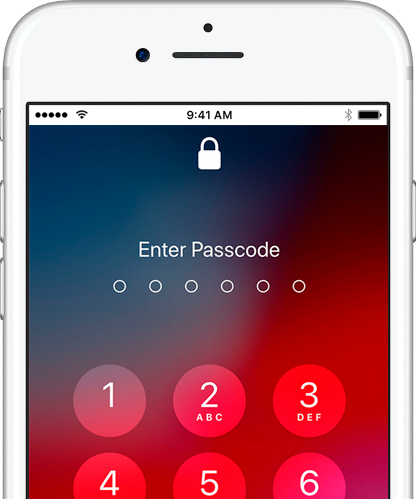 Unlock Passcode Disabled iPhone or iPad
LetsUnlock iCloud Tool is ready to remove Find My and unlock your passcode disable device running on iOS 13.x.x in one click!
Read More