Few hours ago I wrote an
article about
SAM unlock for any baseband on iPhone 4S, 4, 3GS running iOS 5, 5.0.1, 5.1. And I promised to present you how to guide. So now I give it to you. SAM unlock was developed by Chinese hacker Locktar_Sun. The uniqueness of Subscriber Artificial Module is that it can unlock any iPhone on any
baseband
. However you need to know that
SAM unlock
made only for one Sim card. I mean if you enter other SIM card then you need to unlock it again.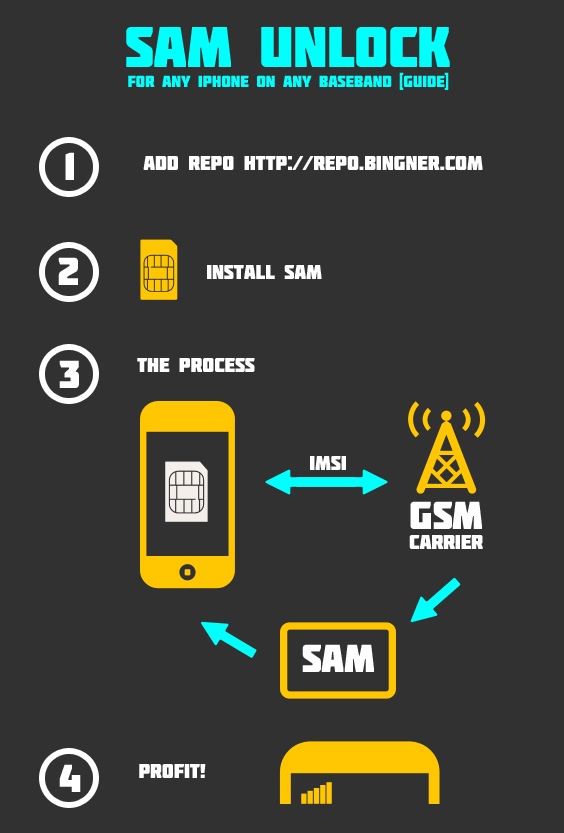 It very nice to hear because this unlock is one which was waited too long. Now you can unlock even 04.11.08 baseband. No need to wait for
R-Sim 4 release
. All you need to is to follow my guide.
Note:
SAM unlock is not easy so be careful.
Update:
There is updated SAM then will unlock your iPhone quicker (Much easier then this!). Just follow this
link
and there will be no need to messing with activation problems.
Requirements
Jailbroken iPhone (not listed on any IMEI blacklists)
Latest version of iTunes
Your Carrier (which locked iPhone)
Sim card
How to Unlock Any iPhone Baseband Using SAM
Step 1.
Open
Cydia => Manage => Sources => Edit => Add
this repo:
http://repo.bingner.com
and tap Add source.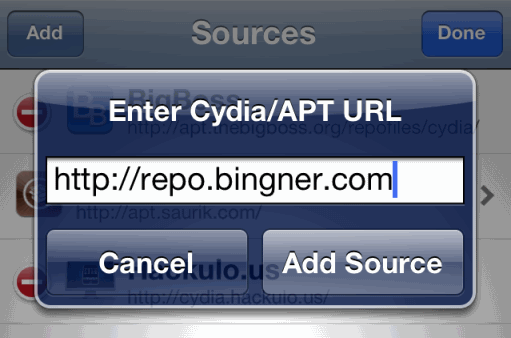 Step 2.
Now insert Sim card if you didn't do this. Go to Cydia => Manage => Sourcers => Binger. Find SAM and install it on your iPhone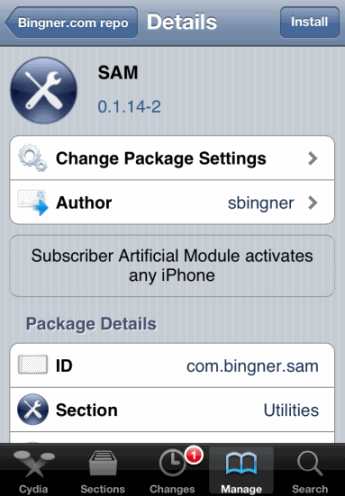 Step 3.
Now find on your homescreen SAMPrefs icon and open it.
Step 4.
Go to the Utilities tab and tap De-Activate iPhone option. Make sure that the iPhone is definitely de-activated go back to the main settings menu and enter in the More Information tab. Check out the Activation State label and it should show as Unactivated.
Step 5.
Go to the main setting menu again and find Method tab where you need to choose your country and carrier in By Country and Carrier option.
Note:
If you use
more than one network
ID then you need to select the SIM ID option. Also there is information that you can use Auto Detect method.
Step 6.
After choosing your country and carrier go to More information Tab and copy IMSI number (in the SAM Details section) and save it somewhere.
Note:
If you can't find IMSI number then use my full list of
IMSI numbers
and find it.
Step 7.
Tab "Spoof Real SIM to SAM"
Step 8.
Go to main SAM screen find Method tab and select Manual where you need to paste your IMSI number saved in Step 6.
Step 9.
Use USB to link iPhone to the computer and use iTunes to re-activate your iPhone. After re-activation, double click the Phone number label found in the details pane and make sure that ICCID matches that found on the Sim card.
Note:
If numbers do not match then start SAM unlock again.


Step 10.
Unplug your iPhone, return to SAMPrefs and disable SAM by sliding the Enabled button to the off position. Now re-connect your iPhone to iTunes and don't be concerned if any kind of error signals appear notifying you that the iPhone can't be activated. Just neglect these messages and reboot iTunes several times.
Step 11.
Wait a few minutes and you will see signal bars on iPhone. That's it. Now your iPhone is unlocked and you can enjoy it. If you find that your push notification isn't working then go to SAM and select Clear Push followed by re-connecting iPhone to iTunes.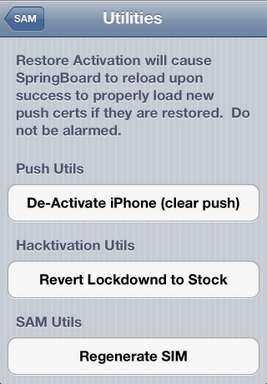 As I told before you could use your unlocked iPhone only with Sim card used during unlocking process. So if you want to use other Sim card then repeat unlocking process. Now I can tell you that you have successfully performed iPhone unlock using SAM for any baseband on any iPhone. Leave your comments about SAM unlock and ask your questions and I will give the answer.
UPDATE:
If you want to save SAM activation ticket
manual
or just download
redsn0w 0.9.10b8
 to save them automatically.
Software List
LetsUnlock Services List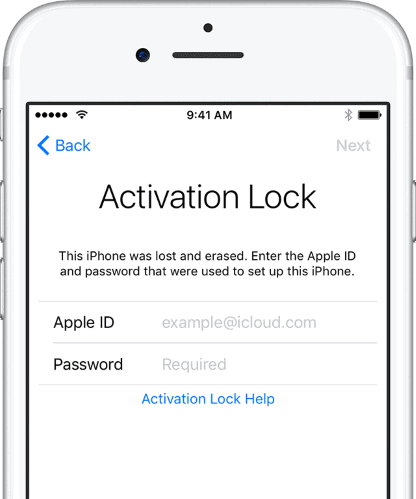 iPhone & iPad Activation Lock Bypass
Use LetsUnlock iCloud Tool to bypass Activation Lock Screen on iPhone and iPad running on iOS version up to 14.6.
Read More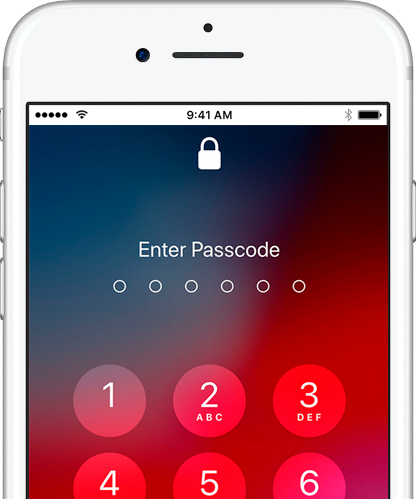 Unlock Passcode Disabled iPhone or iPad
LetsUnlock iCloud Tool is ready to remove Find My and unlock your passcode disable device running on iOS 13.x.x in one click!
Read More