The Apple event brought us many interesting things such as new iPad, iMovie for iPad, iWork for iPad, Apple TV and many other interesting features. iOS 5.1 was among them. The new iOS brought lots of nice features and now you can feel them together with all the freedom jailbreak and Cydia give you. Few days ago fresh release of Sn0wbreeze 2.9.2 appeared and made iOS 5.1 semi
untethered jailbreak
possible. Tethered version of jailbreak means that if device's battery dies or you have to reboot you need to connect your iPhone/iPad/iPod touch to the computer and boot using jailbroken state in order to enjoy jailbreak benefits again. Sn0wbreeze 2.9.2 semi untethered jailbreak only works with Apple's A4 processors. Sorry iPhone 4S and iPad 2 owners. And sorry future New iPad's owners. If you possess one of the following devices: iPod Touch, iPad, iPhone 3GS, iPhone 4 (the all are based on A4 processor), and want iOS 5.1 jailbreak so badly that you even can stand its tethered status, then read our detailed jailbreak guide.
Sn0wbreeze 2.9.2 semi untethered jailbreak instruction:
First you have to create Sn0wbreeze custom firmware:
Jailbreak Step 1
:
Download
latest version of iOS 5.1 for your device.
Jailbreak Step 2
:
Get
 and run Sn0wbreeze version 2.9.2.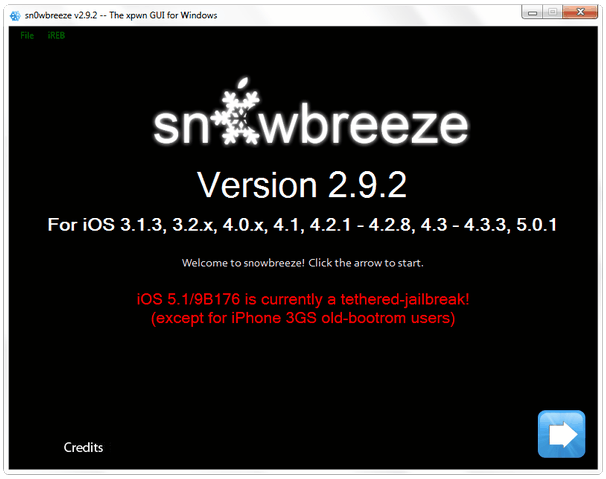 Jailbreak Step 3: When the main screen appears, hit the blue arrow in the right bottom corner of the screen to proceed.
Jailbreak Step 4
: Now Sn0wbreeze will ask the path to the downloaded IPSW file. Clich 'Browse' and choose the location of the iOS that you have downloaded in step 1.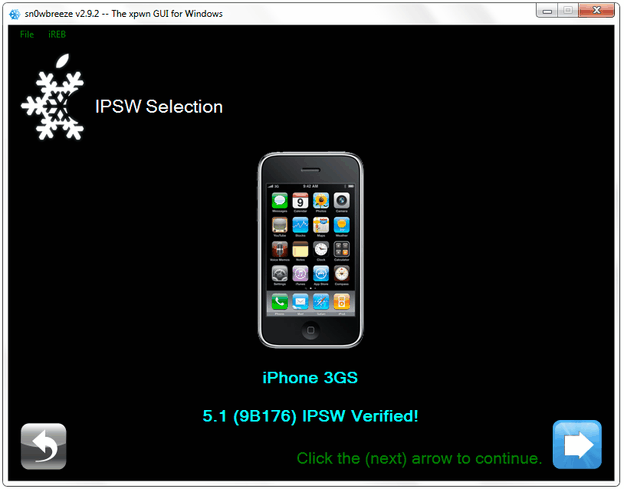 Jailbreak Step 5: If the IPSW is ok, the program will process it and then show firmware verification message and the model of your device.
Jailbreak Step 6: Now you have to make number of choices within the Sn0wbreeze 2.9.2 program. If you'd like to make an unlock of iPhone 3GS or iPhone 4 (only for the old basebands), choose 'Expert Mode' If you are planning on performing an unlock on iPhone 4 or 3GS (old basebands only), then select 'Expert Mode' and then push the blue arrow.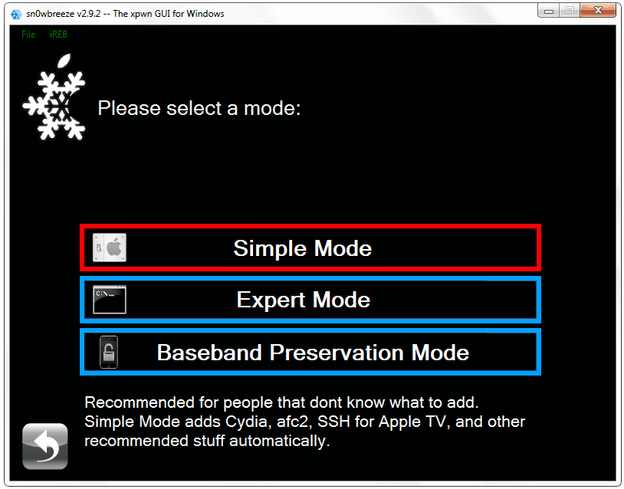 Jailbreak Step 7: Next window displays number of options for all usage types. In case if you aren't sure of what they mean and you just want a simple jailbreak with Cydia installation, select 'Build IPSW' and click the blue arrow as usual to proceed with Sn0wbreeze 2.9.2 semi untethered jailbreak.
Jailbreak Step 8: Sn0wbreeze tool is restore based and creates custom pwned iOS 5.1 firmware file. Once the firmware creation process is completed a confirmation screen will appear. Process completed successfully.
Jailbreak Step 9
: Now you have to put your phone into DFU mode (device firmware upgrade). Just follow the on-screen steps. If you're doing this for the first time probably you'll have to practice a little bit. As soon as Sn0wbreeze 2.9.2 semi untethered jailbreak tool detects your device in the DFU mode, device's screen will turn black and confirmation window will pop-up.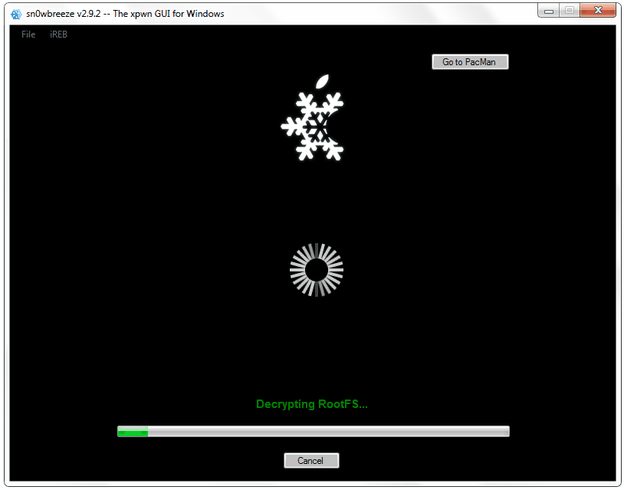 Jailbreak Step 10: Now the custom firmware needs to be uploaded to the device. For doing that you have to open iTunes while the device is still in the DFU mode. Click on the device name in the left side bar. Click 'Restore' in the central window to go to the search prompt. Find your Custom IPSW and double click it. The process will look exactly like usual iTunes restore operation and the device will be loaded with Sn0wbreeze 2.9.2 semi untethered jailbreak.
If you have some problems with jailbreaking process then go here and fix it.
Software List
LetsUnlock Services List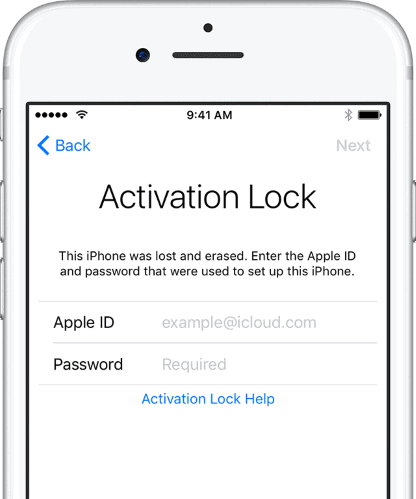 iPhone & iPad Activation Lock Bypass
Use LetsUnlock iCloud Tool to bypass Activation Lock Screen on iPhone and iPad running on iOS version up to 14.6.
Read More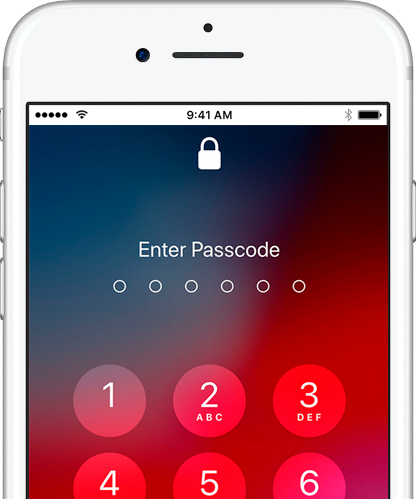 Unlock Passcode Disabled iPhone or iPad
LetsUnlock iCloud Tool is ready to remove Find My and unlock your passcode disable device running on iOS 13.x.x in one click!
Read More