Springtomize 2 is a magic jailbreak tweak that can do dozens of your iPhone's Springboard modifications. There are many jailbreak tweaks such as extra dock icon or transparent icons that offer minor interface changes. But why should someone install lots of different tweaks form different repos transforming your Settings app into the endless line of small tweaks when you can install Springtomize 2 and forget about any other SpringBoard mods. You can
remove all Cydia apps
that you don't need right away.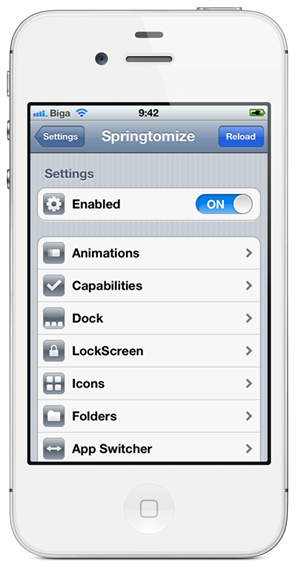 That's what
BigBoss says
about the tool:
Springtomize allows you to customize your SpringBoard, to make it look and feel how you want. It provides plenty of options to modify even the littlest aspect of your device. Springtomize is really the only tweak you need to customize your device, and it provides all the settings you may need in a single, convenient interface.
You need your device to run iOS 5.0 or higher in order to run this feature. Download it from BigBoss for $2.99 (or scroll down if you want Springtomize 2 for free, LOL).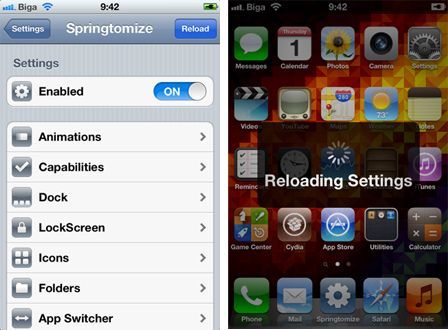 While you think to pay or not to pay, read some of the Springtomize 2 key features:
Animations - few choices that include sound, duration and color of every animation used for switching between screens. Pay attention to the TV animation, it makes your screen look like old-style TV while powering off. Just awesome.
Capabilities - this panel allows to switch of some of iPhone's built-in features that are not very useful for you. Just toggle the switch to off and they're gone!
Dock - modify your dock with Cower Flow effect, hide the dock of remove the reflection.
Lockscreen - change standard 'slide to unlock' text to something else, add or remove some elements like cover art or camera and so on. If you have RecognizeMe installed on your Phone, those feature could look even more awesome.
Icons - change icons size, names and number of icons per line.
Folders - modify the folders behavior like e.g. change the preview box, hide the label, set how many to display per line.
Those are only few options of this awesome jailbreak app. To feel the power of  Springtomize 2 install it from BigBoss repo in Cydia or get a free version of the tweak from 
http://cydia.myrepospace.com/BlueSpArKyB/
repo. Have fun!
Software List
LetsUnlock Services List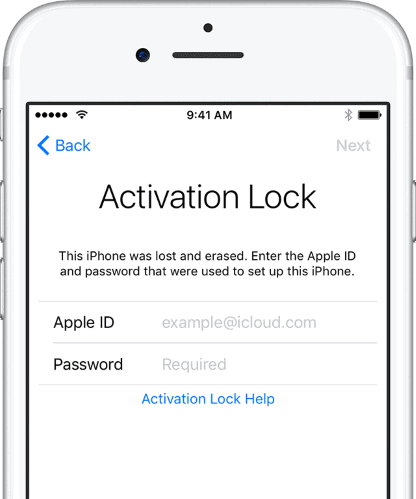 iPhone & iPad Activation Lock Bypass
Use LetsUnlock iCloud Tool to bypass Activation Lock Screen on iPhone and iPad running on iOS version up to 14.6.
Read More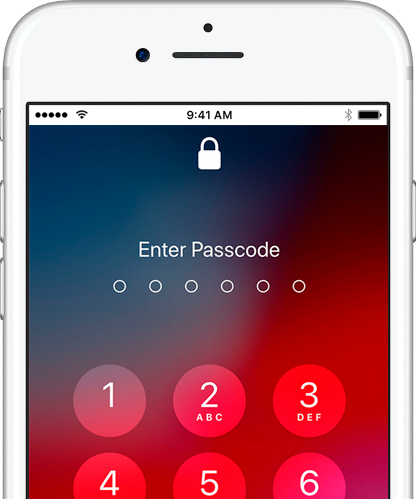 Unlock Passcode Disabled iPhone or iPad
LetsUnlock iCloud Tool is ready to remove Find My and unlock your passcode disable device running on iOS 13.x.x in one click!
Read More