Stride is a brand
new jailbreak app
created by designer and developer Adam Bell. The tweak brings freshness and style with awesome 8-bit styled screen. You can literally draw your password on it. The highly calculated design and precision are behind this tweak. You can literally feel it when you use Stride which allows you to unlock your device with that 'not bad' expression on your face.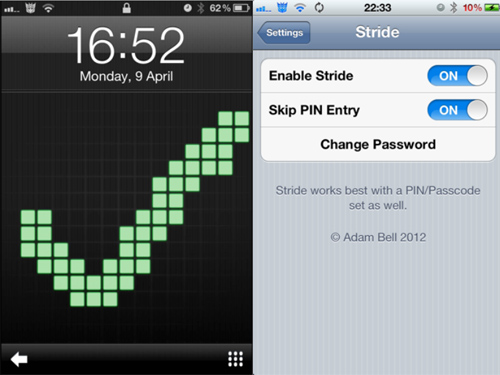 The Stride app has a straight and simple panel of preferences, which allows you to set up and get the
Cydia tweak
running in no time. Those options allow you to:
Enable or disable Stride (by tapping on/off switch in preferences)
Skip PIN entry (the same way as previous option)
Change your password.
By tapping Change your password option you'll see an 8-bit like full-screen grid. Now it will ask you to draw the simple pattern which will be used as your password. You have to repeat your drawing pattern for the few times (probably that's for better gesture recognition). After setting up your drawing password your lock screen will greet you with a "Draw Password" feature instead of classical 'Enter Passcode'. If 'Skip PIN entry' option is enabled all you have to do is to draw your password correctly. One of Stride's bright sides is that it doesn't intrude or break Apple's reliable and
secure passcode system
. The original passcode entering method can be always put back on in case if you forgot how to draw your password or something else. If you feel a bit paranoid about your phone's security you can set triple defense row: slide to unlock->draw password->enter PIN. Stride jailbreak app is stylish and beautiful jailbreak app and it would be strange if it would be free. You can get it for $2.99 from BigBoss repo in Cydia. Adam Bell, the developer, spent some serious time and effort on that tweak so it would be just ok to reward him for this awesome jailbreak tweak.
Software List
LetsUnlock Services List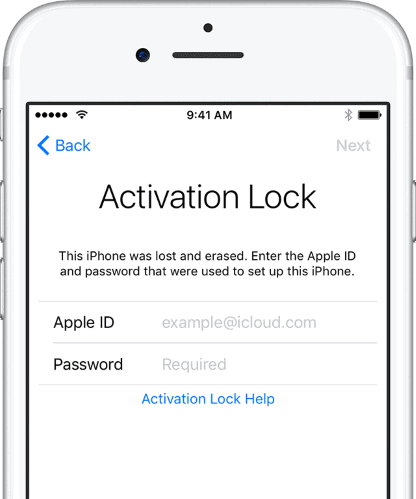 iPhone & iPad Activation Lock Bypass
Use LetsUnlock iCloud Tool to bypass Activation Lock Screen on iPhone and iPad running on iOS version up to 14.6.
Read More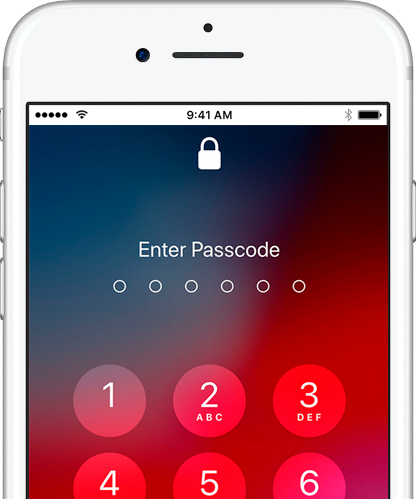 Unlock Passcode Disabled iPhone or iPad
LetsUnlock iCloud Tool is ready to remove Find My and unlock your passcode disable device running on iOS 13.x.x in one click!
Read More