After new iOS beta release I showed you how to
jailbreak iOS 6
using Redsn0w 0.9.15 b2 and now the perfect time to unlock iOS 6. Here we will talk about such unlocking tools as
SAM
,
Gevey
,
Ultrasn0w
and you will find out if you can unlock new iOS using these tools or not. However this topic is not actually good for today because you must know that you need to perform untethered jailbreak for such tools as SAM or Gevey Sim. So let's take a small roundup through most popular unlocking tools and its possibilities to unlock iOS 6 beta. And I want to begin with Ultrasn0w because I'm sure you wonder what baseband your iPhone will have after update to iOS 6 beta
.
If I'm right you can use the link to find out more about
iOS 6 baseband
and what baseband you will have after update.

Unlock iOS 6 Using IMEI Unlock Code
I decided to describe this method first because it is the best method for any iPhone. You can use your IMEI to unlock any iOS 6 baseband on any iPhone model (iPhone 4S, iPhone 4, iPhone 3GS and iPhone 3G).
Why this unlocking solution for iOS 6 is the best?
This unlock can be made for almost any world carriers. There exists a great deal of operators which can be unlocked using this IMEI service in UK  (O2, Orange, T-Mobile, Vodafone…), USA - (AT&T, iPhone 4S Sprint and Verizon), Australia, Canada, Japan, Korea, Brazil, and almost whole Europe!
Simple to perform this unlocking solution using iTunes.
Fastest and most affordable IMEI iPhone unlock service.
Average time of service takes about 1-2 days.
You are able to unlock such basebands as 04.12.02, 05.15.06, 3.04.05 and 3.0.00, 2.0.14 and any, any other baseband and it is for sure.
This technique can be applied for any iOS firmware from lowest to the latest iOS 6 and for any iPhone model / bootloader.
Even after iOS (basebands) updates and sync in iTunes your iPhone certainly be unlocked.
The IMEI after unlock is going to be whitelisted in Apple database.
This service offers official iTunes unlock and iPhone warranty remains valid.
By trying this factory IMEI unlock you can be sure that your iPhone will be unlocked forever.
Don't concern yourself with jailbreak. You'll be able to jailbreak your iPhone whenever you wish.
I think this is enough to choose IMEI unlocking method. So if you are interested than go and order unlock from
OfficialiPhoneUnlock Company
 for iOS 6 and any other iPhone Model. Also use this detailed guide to factory unlock iPhone on iOS 6 or on any other iOS.
Unlock iOS 6 Using Ultrasn0w Tool
Ultrasn0w was developed by iPhone Dev Team to unlock iPhone 3GS (old bootrom) and iPhone 4. The latest version of
Ultrasn0w
is 1.2.7  for today. But not all basebands are supported by this tool so you better first take a look at them.
iPhone 3GS
04.26.08
05.11.07
05.12.01
05.13.04
06.15.00
iPhone 4 
Only these iPhone basebands are unlockable with 1.2.7 version. You must remember that you can't unlock new iOS with Ultrasn0w because your baseband will be updated too. As you see this method is not suitable for us.
Unlock iOS 6 With Gevey Sim
As talking about Gevey Sim I can say that ApplenBerry said nothing after iOS 6 release. Also you must remember that first you need to jailbreak your iOS untethered and only after that you can use
Gevey sim
to unlock iOS 6 beta. You know that there is no untethered jailbreak for it and there is no a word from ApplenBerry so don't rely on it.
Unlock iOS 6 beta Using SAM
And the most interesting unlocking tool is SAM. Many people are using it. But it can't be used to unlock iOS 6 beta even if you saved your Activation tickets. Why? The answer is simpler as you might think. You have to know that after any iOS update to use
SAM unlock
again you must restore Activation tickets manually or using Redsn0w. But this action requires untethered jailbreak. So you better stay away from iOS update. Well now you can see that there is no unlock for iOS 6 beta and I don't think that we will see it it in the near future. If you are that one who updated device to new iOS you can use a guide on
how to downgrade iOS 6
using iTunes. Do it quickly and stay on iOS 5.1.1 or lower until we get untethered jailbreak or something like SAM unlock tool. But I don't think that it will be soon and we will be able to unlock iOS 6 beta only after untethered jailbreak.
Update:
Unlock 04.2.02 baseband
using IMEI unlock Code Guide.
Software List
LetsUnlock Services List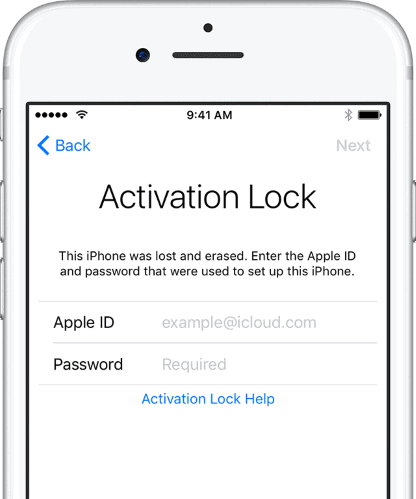 iPhone & iPad Activation Lock Bypass
Use LetsUnlock iCloud Tool to bypass Activation Lock Screen on iPhone and iPad running on iOS version up to 14.6.
Read More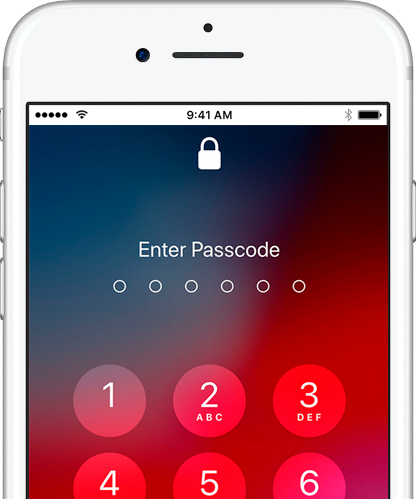 Unlock Passcode Disabled iPhone or iPad
LetsUnlock iCloud Tool is ready to remove Find My and unlock your passcode disable device running on iOS 13.x.x in one click!
Read More