Here are the instructions on
how to unlock iPhone
3G (iPhone 4, iPhone 3GS) on almost any supported iOS (except for 5.1 as this firmware has nor untethered jailbreak neither unlock for any device running this firmware). This tutorial uses Ultrasn0w unlock by iPhone Dev Team so your device must be jailbroken to use this method. Instructions on 
how to jailbreak
. The unlock works for following basebands:
06.15.00
04.26.08
05.11.07
05.12.01
05.13.04
06.15.00
01.59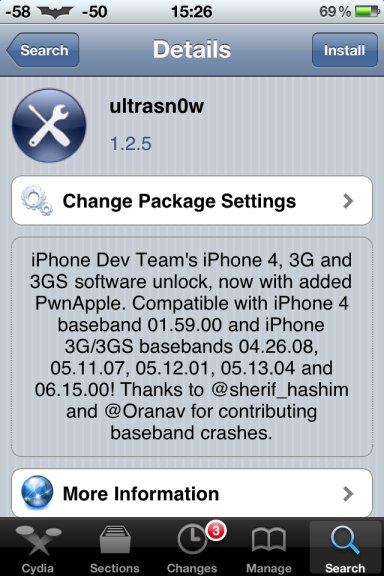 Here are the steps on how to unlock iPhone 3G (iPhone 4, iPhone 3GS) with Ultrasn0w:
Step One:
After you have jailbroken your device tap on the Cydia icon on your SpringBoard.
Step Two:
 In Cydia press the Manage tab in the lowest right corner of the screen.
Step Three:
Go to Sources and select the Ultrasn0w repo from the list. If it's not there follow these steps:
In the Sources tab press Add button
Type in http://repo666.ultrasn0w.com/ in the box the opens and tap Add source
Once the installing process finishes go back to Cydia Sources menu by tapping Return to Cydia button
Push Done in the top right corner of the screen
Step Four: Once you've found/added Ultrasn0w package into your Cydia app press Install button at the top of the package window and press the confirm button to get the installing process started.
Note: The network connection will be closed during the install process. Just press the OK button
Step Five: After the installation is completed successfully press the Restart SpringBoard button.
Step Six: The device will now respring and re-enable the network.
Congratulations your iDevice is now unlocked and you are free to insert any working SIM card you want and it will work perfectly.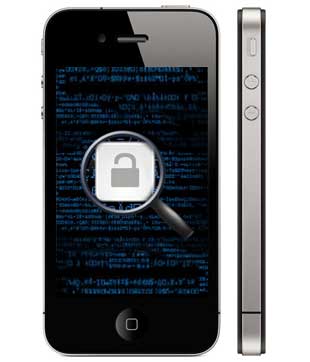 The iPhone 3G, iPhone 3GS and iPhone 4 owners with basebands named above are very lucky to have such an easy way to unlock thei devices using Ultrasn0w software. The iPhone 4 owners  (as well as guys with iPhone 4S) on other basebands still have no option of software unlock. The only way to unlock in this case is to use one of the SIM unlocking solutions such as:
Ultrasn0w 1.2.6 unlock
that will is assumed to provide iPhone 4 and iPhone 4S unlock.
Software List
LetsUnlock Services List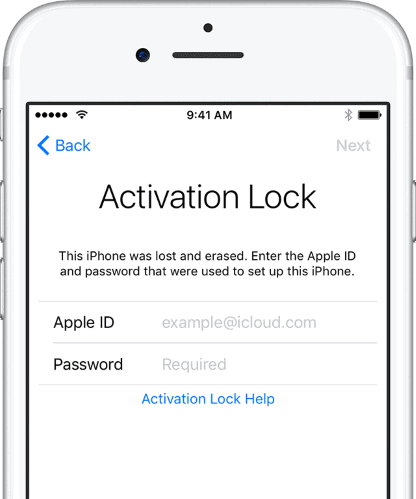 iPhone & iPad Activation Lock Bypass
Use LetsUnlock iCloud Tool to bypass Activation Lock Screen on iPhone and iPad running on iOS version up to 14.6.
Read More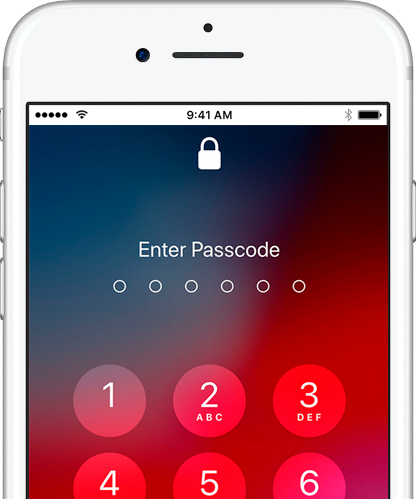 Unlock Passcode Disabled iPhone or iPad
LetsUnlock iCloud Tool is ready to remove Find My and unlock your passcode disable device running on iOS 13.x.x in one click!
Read More