One week ago we
wrote you
guide on how to unlock 3G (3GS, 4). But I have recently received a lot of questions from
iPhone 3GS iOS 5.1 baseband 5.16.05
owners about how to unlock it. So I decided to show you how to do this. All you need is to follow my guide and be careful. However before we start read some important information bellow.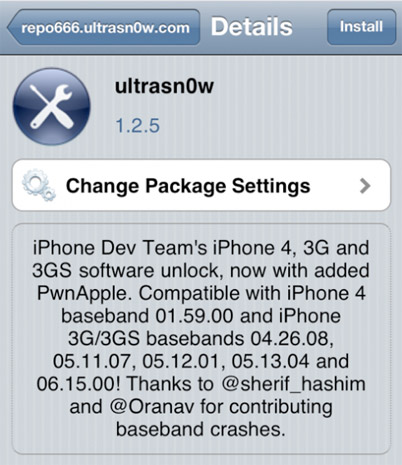 There is no untethered jailbreak for iOS 5.1 yet and 05.16.05 can't be unlocked. So you need to update your iPhone 3GS to 06.15.00. I must tell you that this method works with old iPhone 3GS bootrom so if your iPhone was produced after week 28 of 2011 you will corrupt your iPhone. So this tutorial is not for you. First use
this guide
to update 05.16.05 to 06.15.00 basebands. Now after updating process you have your iPhone 3GS iOS 4.1 on baseband 06.15.00 and if you like it then start only from Step 5. If not then you have to save your SHSH (use this
link
to know how to do this) and continue our unlocking process. But first you have to restore your iPhone to iOS 5.0.1 for untethered jailbreak and unlock.
Restore iPhone 3GS to iOS 5.0.1
Download
iOS 5.0.1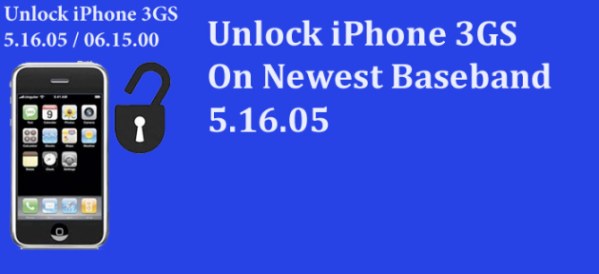 Download latest RedSn0w foe Mac or Windows
here
Step 1.
Start RedSn0w and go to
Extras
and pick
Pwned DFU
to accept custom firmware.
Step 2.
Reinstall iTunes 10.5
Step 3.
Connect iPhone to the PC or Mac, holding SHIFT/OPTION press Restore and select custom iOS 5.0.1 IPSW which you have just downloaded. If you have iTunes error 3194  then
fix it
and continue the process.
Step 4.
After Restoring process you have your iPhone 3GS on iOS 5.0.1 with baseband 06.15.00.
Note:
If Apple logo on your iPhone is still appeared with an empty loading bar, just run RedSn0w again and click
Just Boot
in
Extras
and follow on screen instructions.
How to Unlock iPhone 3GS baseband 06.15.00 on iOS 5.0.1
Step 5.
Open Cydia from your iPhone homescreen
Step 6.
Go to
Manage => Packages
and find UltraSn0w. In case you didn't find it then got to
Manage => Sourses => Edid => Add
and add this source:
repo666.ultrasn0w.com
Step 7.
Install Ultrasn0w 1.2.5.
Step 8.
Restart iPhone 3GS
Step 9.
Turn off your iPhone 3GS and insert your Sim card. Now turn on and pick up your carrier signal. That's it. You have just unlocked your iPhone 3GS on iOS 5.1 with 05.16.05 baseband. I know that this process is very complicated but what we have to do if there is no untethered jailbreak for iOS 5.1? However you can jailbreak iOS 5.1 (tethered)
here
and unlock iOS 5.1
here
. You can leave your question and thoughts in the comment for bellow and I will answer you.
Update:
There is SAM unlock method that can unlock any iPhone with any baseband. So use
this link
to perform it.
Software List
LetsUnlock Services List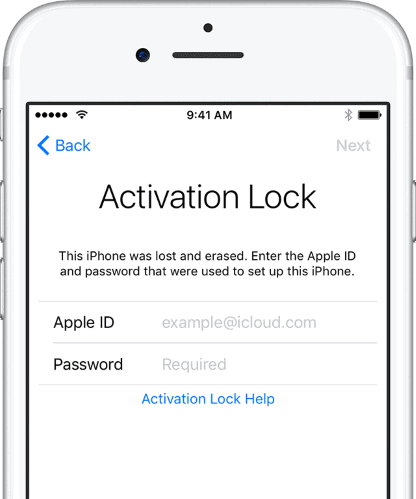 iPhone & iPad Activation Lock Bypass
Use LetsUnlock iCloud Tool to bypass Activation Lock Screen on iPhone and iPad running on iOS version up to 14.6.
Read More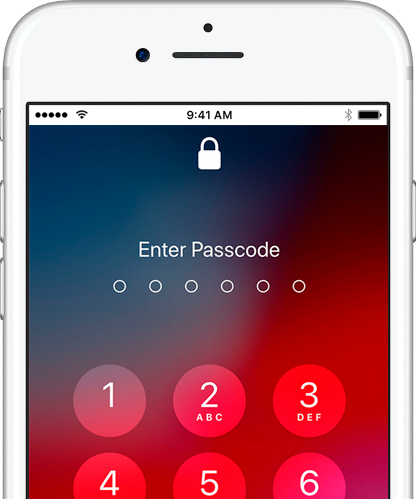 Unlock Passcode Disabled iPhone or iPad
LetsUnlock iCloud Tool is ready to remove Find My and unlock your passcode disable device running on iOS 13.x.x in one click!
Read More