It has happened and you can
find iPhone 7 price
by visiting Apple online store. The new generation smartphone has been officially released and the real iPhone 7 full specification list is presented to public. Still there are other things to keep in mind when you purchase or upgrade to this handset. What to do when you get new iPhone? How to set it up? We've got you covered. The iPhone 7 full phone specification shows us matte and shiny models. Once you get your brand new device with some wonderful capabilities, bigger storage capacity and various features to discover you also need to perform some important steps. Let's focus our attention on the things that are must-do when the iPhone 7 appears in your hands or arrives to your home.
iPhone 7 First Look and Actions
Ok, now you have the brand new phone in your hands. We believe you had a different model earlier this year thus it is important to backup your old gadget. Don't forget to do this because it is important to have an up-to-date copy of your previous smartphone. Use iTunes or iCloud [it truly doesn't matter which program you prefer] and follow with the steps below: Step 1. For example, you enjoy backing up iPhone 6s or other model via iTunes. Take the device and connect it to your PC or Mac. Step 2. Open iTunes desktop program and let it recognize your iDevice. Step 3. Press on the phone icon and look at the Backups menu. Learn
how to transfer data from your iPhone
. Step 4. You need to click on This Computer so that your iPhone 6s backup copy is saved on your machine. Step 5. It sounds nice to check the option Encrypt
local backup
to save your Activities on new iPhone 7 once you restore later on. Don't forget your password and press on Back up now. Step 6. Before you get to your new iPhone setup assistant let's connect the iPhone 7 to your computer and ask iTunes to perform the procedure called 'restore from backup' that we have just created. P.S. When you encrypt your backup keep in mind that all your progress will be deleted from the Apple Watch. However once being restored to this backup, your iPhone 7 will send this progress to your smartwatch once you launch Activity program. In other words, your personal data won't be lost.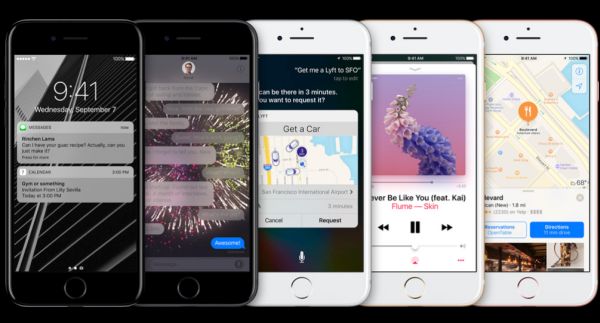 How to Set Up iPhone 7
Now let's complete our setup and start using the
new 2016 Apple smartphone
model. Just as in previous years the company presented iPhone 7 in time for Christmas season so you might find this device under your Christmas tree this year, who knows. Step 1. Once you have restored you might be asked to enter both iCloud passcode and your security password for users who prefer the 2-factor authentication or only one password if you don't use this option. Remember that you also have to activate your phone number on iPhone 7 as well. Step 2. Once you choose your settings for FaceTime and iMessage you should also complete the similar procedure for Apple Pay and Touch ID. It's great if you come up with a good password for iPhone 7 unlock and use fingerprint feature to unlock the device through Settings – Passcode option. Step 3. With Touch ID being turned on you can set up your Wallet to use Apple Pay feature. You'll see the on-screen guide within this application how to add your credit card. Follow it and add the information required for payments. You'll have to add your payment card on iPhone 7 even if you had already done so on iPhone 6s because this is the new device and thus the information disappears for security reasons [learn
how to delete stuck iPhone 6 apps
]. Step 4. Set up your Home Button touch feel as this option has become a part of your screen surrounded by the metal Touch ID ring. There are three click types you can select on iOS 10. You'll always be able to change this feel in Settings – General – Home Button menu.
What Else to Do When You Get New iPhone
There are so many things you should do. Fans of apps and games should update them. Since
iOS 10 firmware
has been released you should check if your favorite programs have been also updated to support this firmware version. The iPhone 7 arrives with iOS 10.0.0 version pre-installed however you can also update to the newer iOS 10.0.1 if you wish. Explore all the cool options and features of your new smartphone model and enjoy using it.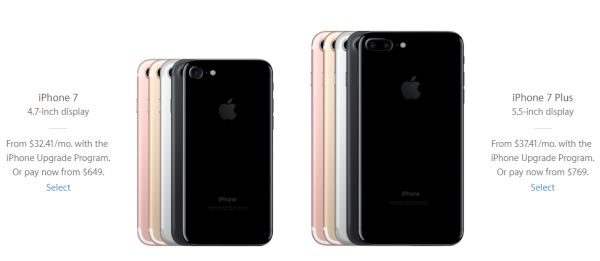 iPhone 7 Price in USA
Different U.S. carriers offer interesting plans and deals for the new device. Still you can also get the deal though the official Apple Store. The company offers iPhone Upgrade Program that starts with $32.41 per month for the smaller 4.7-inch iPhone 7 and $37.41 per month for the bigger 5.5-inch iPhone 7 Plus. You can pay full retail price as well to get an activated model. The prices are as follows:
iPhone 7, 32GB - $649
iPhone 7, 128GB - $749
iPhone 7, 256GB -$849
iPhone 7 Plus, 32GB - $769
iPhone 7 Plus, 128GB - $869
iPhone 7 Plus, 256GB - $969
Software List
LetsUnlock Services List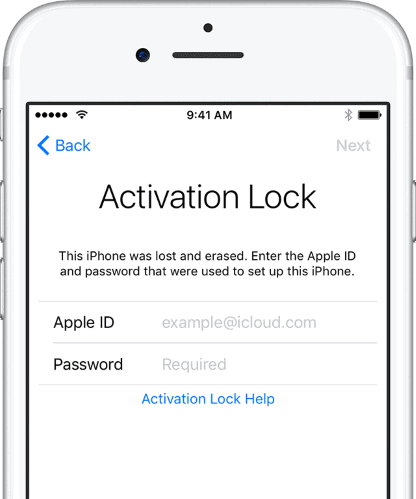 iPhone & iPad Activation Lock Bypass
Use LetsUnlock iCloud Tool to bypass Activation Lock Screen on iPhone and iPad running on iOS version up to 14.6.
Read More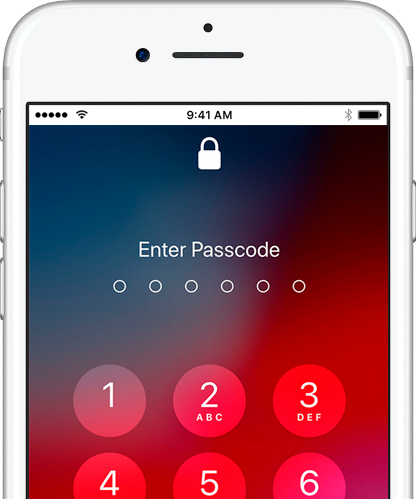 Unlock Passcode Disabled iPhone or iPad
LetsUnlock iCloud Tool is ready to remove Find My and unlock your passcode disable device running on iOS 13.x.x in one click!
Read More