Apple Announced iPhone 6, iPhone 6 Plus, Apple Pay and Watch for Fall 2014
The long-awaited Apple media event roundup is here to highlight the most interesting announcements and confirmations that were made by the Cupertino-based giant on September 9, 2014. Let's take a closer look at the real iPhone 6 models that will come in two models just like it was predicted, the new Apple Watch that work in pair with the iPhone only and the new pay system introduced by the iOS company for the fall of 2014.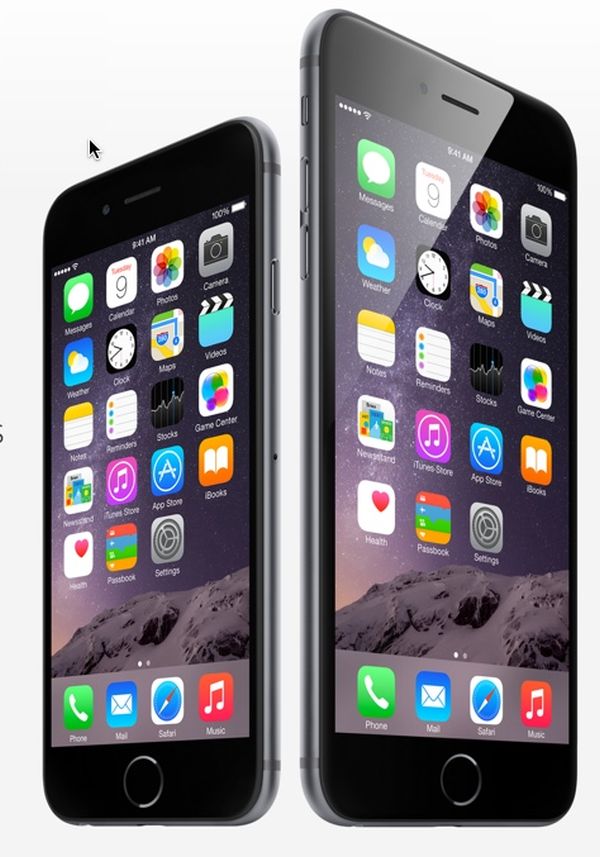 Millions of people from all over the world closely followed every detail leaked about these products. Users wondered how the new iPhone would look like, they went through tons of leaks, predicted specs, expected features and other rumors that surfaced across the web. Finally, everything is announced officially and no more suggestions are made by experts. This is just a roundup to mention the most curious, highly-anticipated and top wanted upcoming events.
4.7-inch iPhone 6 and 5.5-inch iPhone 6 Plus
The name iPhone 6 was rumored since the first leaks appeared online. Apple is truly going to release its next smaller iPhone 6 and iPhone 6 Plus versions that look similar and get similar specs.
Just like the iPhone 5S, the new 6 models come with Touch ID sensor and get three colors, space gray, gold and silver. They also support Apple Pay option which is the new product for 2014.
This new generation smartphone line comes with A8 processor and features M8 motion coprocessor. They got a rounder design and look very thin. The gadgets got the awesome iSight camera which is 8-megapixel one. Both versions have it, however the Plus model got an extra option called optical image stabilization.
The new iPhone 6 comes with 1334 x 750 pixels resolution and its "Plus" bro features 1920 x 1080 pixels res. These smartphones can enjoy fast LTE speeds and a huge variety of LTE bands.
Customers can pre-order their iPhone 6 and iPhone 6 Plus beginning on Friday, September 12, 2014. The official launch is planned for the next Friday, September 19.
iOS 8 Release Date
Just like it often happens, current Apple users will be able to finally update to iOS 8 two days before the iPhone 6 goes public. The final, official and confirmed iOS 8 release date is September 17, 2014.
Right now iOS devs are testing the final iOS 8 Gold Master version of this new enhanced firmware from the Cupertino company.
Apple Pay Service
This is a new mobile payments service introduced by the iPhone 6 and iPhone 5S maker. It will store customer's payment information, encrypting it and keeping it secured. The system works in pair with the smartphone's NFC chip, Touch ID option and A8 processor.
With Apple Pay you'll be able to checkout with one touch without having to type your billing address and enter credit card number.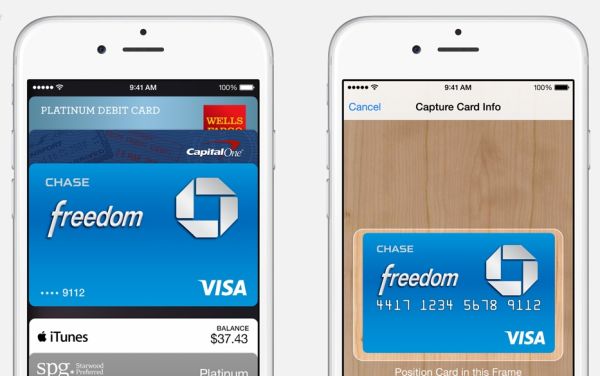 The new Pay service supports Macy's store, Staples, Petco, Whole Food Markets, Bloomingdale's, McDonald's and a lot of other partners.
It works with Visa, American Express, and MasterCard.
Apple Smart Watch
The new smartwatch created by Apple, iWatch as it was rumored by different sources, is the first company's entrance into the wearable gadget market. This device comes with sapphire crystal which was first believed to appear in the iPhone 6 and now appears to be present in the Apple iWatch product.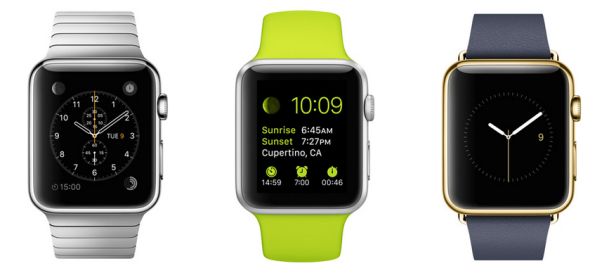 Users will be able to customize their watch faces, select bands and do other interesting things. This device won't work without the iPhone 6, 5S, 5, 5c and 6 Plus so customers will have to get both gadgets at once. The Apple Watch will track your pulse rate, manage physical activity and do other things thanks to its built-in sensors.
The price on this new smartwatch from Apple begins at $349. The device should appear on the store shelves in early 2015.