Apple Repair Options to Be Simpler with iOS App
Customers who purchase the iOS devices have to face Apple repair costs that are often pretty high. While it can be expensive to go to Apple repair center when you experience issues with your iDevice you have no other choice. The company wants to simplify the procedure to most customers.
What is the 'fruit' giant doing? As news note, the iPhone maker is thinking about other Apple repair options that would make the process of iPhone 5 battery replacement and other things more comfortable and simple. It is planning to create a special iOS application that makes it easier and faster. This program will work on all iDevices.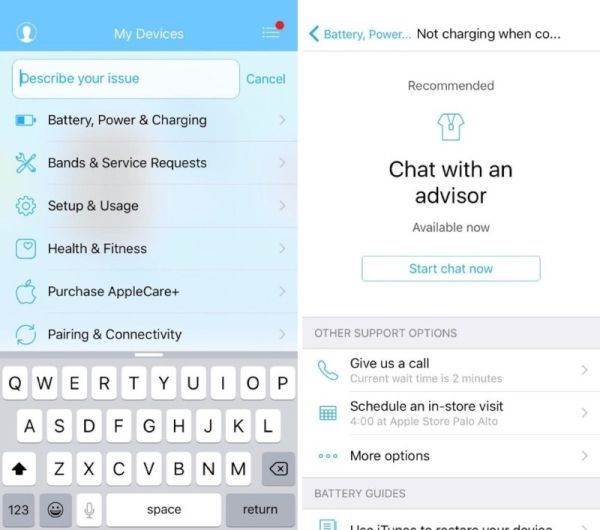 The new tool will include various troubleshooting tips as well as Apple repair options. If you get any problem with the gadget you'll be able to probably find the answer in this application.
When could the giant launch such an app? Apple has only entered the stage of development. It could take it some time to include different tips and tricks for users. The company promises to include the tips for its iPad devices, iPhone handsets and other 'fruit' gadgets [here are some useful iOS 9.1 jailbreak tips for users who can't wait to untether this firmware version sometime in the future].
This would be a guide on the iDevices with instructions and walkthroughs. It should also help users to chat with the support teams in case the problem occurs and get the answer to the question. It should be possible to see how to schedule in-store visits, send your iPhone / iPad / Mac for service and get all sorts of help. The company would also include the links to support documents and other useful and interesting facts.
There is also information that Apple would tie its application to user's Apple ID. This way it will get a list of all active devices all in one place. It is not known when the company could present this iOS application.