Apple Wins Rights To iPhone5.com Domain
Good news has recently come for Cupertino company. Apple wins rights to iPhone5.com domain after he filed complaint with WIPO regarding ownership of the domain.
This news came from the official site of World Intellectual Property Organization (WIPO) which stated that the domain was "Terminated" and that it was now being held by protection of Corporation Service Company. This means that Apple have all rights to this domain and can use it how they want.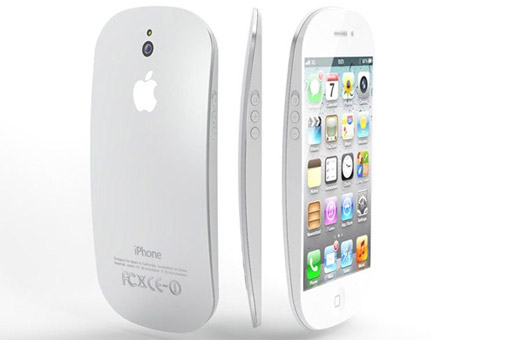 It seems that Apple just want to stop everyone of profiting from its trademarks. But the company doesn't own iPad.com or iBooks.com domains. Maybe it is just not that time?
Domain iPhone 5.com was registered in February 2008 which was 4 months before introduction of iPhone 3G.
Before WIPO verdict, this domain was run by Russian guy from PO BOX which is in Moscow. His name is Alexander Bitkin and he was the owner of small forum with three hundred registered users. Forum was dedicated iPhone 5 features, news, rumors and predictions.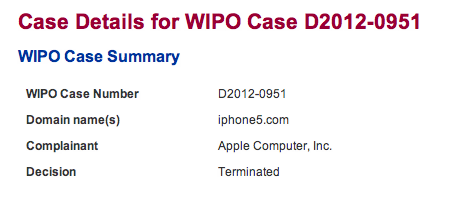 As you can see from the picture above Fruit Company owns iPhone5.com together with many others. You may know that Apple experienced successful struggle for domains like it was with iphone4S.com. It is interesting to hear that iphone4s.com domain was used to attract users to porno sites.
Can it be the next Cupertino company move before iPhone 5 release date? I think yes. It is another PR company from Apple. Just think: the domain was registered in 2008 and nobody has been paying attention on it for four years. But now we hear that news and just before release.
I don't remember where but I read that this news doesn't mean that Apple plans to call its future gadget – iPhone 5. But I don't think that it is true. Cupertino company wants to already have that domain exactly for new iPhone.
What do you think? Do you agree with me? Leave your thought in the comments section below and make a topic.