Check If Your iPhone Was Stolen Because AT&T Will Block Its IMEI
On July 10 AT&T will block stolen iPhones. Also it will block missed gadgets. So you better check your iPhone's past to not be blocked.
Few days ago I wrote a guide on how to unlock iPhone using AT&T account but some part of our readers sent emails to us where had been told that AT&T denied them in unlocking service.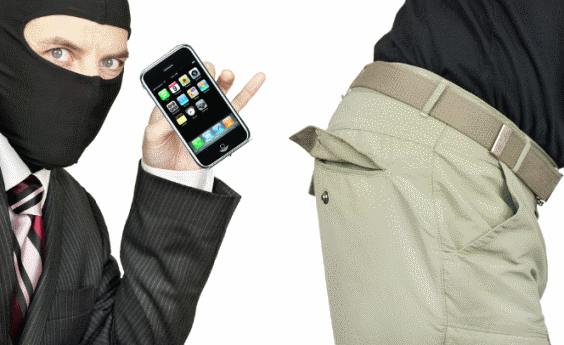 The reason was that their phones had been included in AT&T's blacklist. It means that those who used this network reported AT&T that their devices was stolen or missed. So this carrier includes such IMEIs in the blacklist which means that you will not be able to connect to the network. AT&T block stolen iPhone and there is no simple solution for that.
According to The Verge the company mailed a message to customer support reps on Wednesday informing them of the change. AT&T block stolen iPhone and service will be immediately stopped if there will be any try to use a gadget that included in the blocklist. The only method to add a gadget to the list will be by calling a client service consultant and consumers with remote data wipe applications will be instructed to activate them before suspending their gadget, to prevent access to their important data.
Bette look at what they wrote in the message:
So be careful when you are planning to buy iPhone. You better check its history. This mostly applies to those who are planning to use online purchase because nobody knows from where iPhone came. Especially when you see chip price.
Also if you think that you can factory unlock iPhone locked to AT&T it will very hard to do with blocked IMEI.
Not only AT&T block stolen iPhone IMEI, it is said that such carries as T-Mobile, Sprint and Verizon have such plans too in co-operation with the FCC.
At this time there is no solution to unblock it for those who bought stolen iPhone. However you can use such hardware methods as changing logic board or chips with different IMEI. But don't try it if you are don't know what to do. You better contact the professionals to do that for you and don't worry that AT&T block stolen iPhone.
Also if you have AT&T account and you can confirm that iPhone you want to unblock is yours and it will successfully unlock it. I mean, when you previously reported AT&T that your iPhone had been missed or stolen and then you found it you could send a request to this carrier to be unblocked.
I hope that news that AT&T block stolen iPhone doesn't upset you. Also if your are planning to by a new iPhone you better check it out to not be blocked.