How to Block Ads on iOS 8 on the iPhone or iPad Without Jailbreak
A lot of iOS 8 apps have plenty of ads you might want to get rid of [just like you might wish to block unwanted calls on the iDevice]. Is there a way how to block ads in iOS apps? Are there free methods that allow users to block ads on iPhone Safari for making web search easier and more comfortable? There is no need to jailbreak your iDevice if you want to block ads these days.
Different programs, including YouTube, Pandora, Safari browser and a lot of others have one thing in common. Advertisements are everything you see inside and this might make you want to delete the applications unless you know how to block all these ads.
There are special ad blockers you can download for free to use them on your iPhone. Some of them don't guarantee the perfect result while others are pretty useful and come handy.
How to Block Ads on iOS 8 iPhone
Method 1. Use AdBlock Browser
There is a free iOS 8 AdBlock Browser you can download from iTunes. The main lack it has are numerous crashes users report. This is no-cost app so you can give it a try, but don't expect that Safari will stop showing all the ads at once.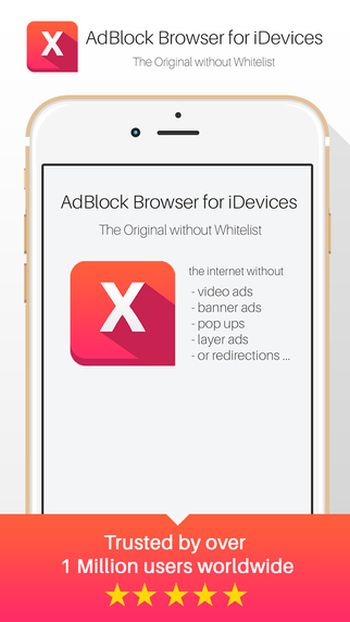 Method 2. Customize Your iOS 8 Handset
You can launch Settings and add some changes to it. Firstly, you have to turn of WiFi button in this app. It will block some ads in web browsers you are using. Secondly, you can disable WiFi. Thirdly, you can turn off mobile data.
What does this free method offer you? You simply restrict data you get through email, text messages, web browsers and WiFi.
What else can you do to block ads on iPhone running iOS 8, 8.1.1, 8.1.2, 8.1.3 or 8.2 firmware? Launch iOS Control Center by swiping up on the display and choose Airplane mode which you should enable. Remember that this way you can't call anyone and no one can call you but there will be no ads on the gadget.
You get way more possibilities and opportunities after you jailbreak. Cydia has tons of iOS 8 tweaks that work well for ad blocking in browsers and apps.