How to Change iPhone Predictive Text to Funny Color [Jailbreak Tweak]
Different iPhone text color change instructions can be found on the web. If you wish to make your iPhone predictive text funny color you can use the jailbreak tweak for iOS 9 platform. Of course, you must be jailbroken to do this. It is currently possible to jailbreak only with Pangu program and only if you are still running iOS 9 – 9.0.2 or already successfully jailbroken.
What does Predictive text do? Well, it can guess the words you are typing making it faster even though the auto correct could makes some silly changes. If you wish to change this text's color, follow the guide below and you'll make it green, pink, blue etc.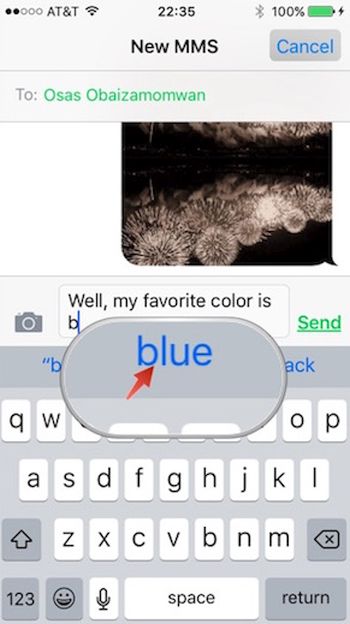 iPhone Predictive Text Enable Instruction for iOS 9
Step 1. Find the tweak called ColorPredictive. It is available on Cydia free of charge [there are many great iOS 9 tweaks you can try]. This is a great option but it can only change the color for predictive text on iOS 9.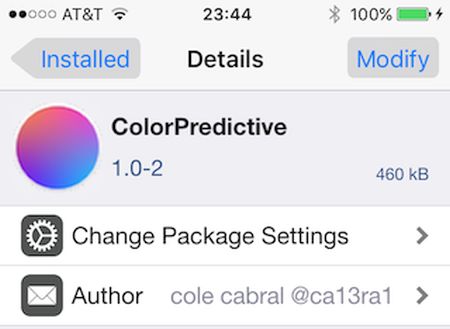 Step 2. Install the tool.
Step 3. Remember to respring so that the changes take place.
Step 4. Go to Settings menu and choose ColorPredictive option.
Step 5. Enable the option.
Step 6. Now select the color by clicking on Pick the color of your choice. Choose any color you want to use from the RGBA options or enter your Hex color code.
Step 7. When the color is chosen you can launch Messages and enjoy seeing the predictive text being colorful.
You can customize the color of iOS 9 predictive text endlessly. Since the jailbreak tweak is free you can enjoy using it.