iPhone and iPad iOS 9 Jailbreak Intructions for Windows Users
A group of hackers from China released jailbreak iOS 9 download links allowing all iPhone, iPad and iPod touch users who were able to update to iOS 9 – 9.0.2 to untether their gadget. When you jailbreak you can get Cydia store with a lot of interesting and useful tweaks that allow customizing the gadget. For example, you can permanently delete iPhone photos with Cydia tweak in the fastest possible way.
Find iOS 9 jailbreak instructions below and use our detailed guide to install the new program and untether your Apple device. Everything is simple but remember that you have to use Windows PC or get virtual machine on Mac in order to successfully untether.
iOS 9 jailbreak install requirements
You have to run iOS 9 firmware, iOS 9.0.1 or iOS 9.0.2 [download it using direct links]
You must install iOS 9 through direct links or iTunes. OTA-update often causes errors and makes the process fail
Your iDevice should be supported by iOS 9 in order to jailbreak
You have backed up just in case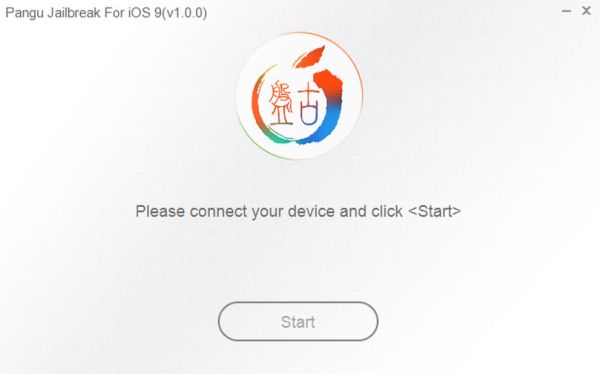 How to Jailbreak iOS 9 Untethered Guide
Step 1. Turn off firewall or antivirus on your computer.
Step 2. Visit Pangu site and download Pangu jailbreak for iOS 9 platform [here is direct Pangu iOS 9-9.0.2 link].
Step 3. Take your iDevice and USB cable. You should connect to your PC now.
Step 4. Turn off Passcode, Find My iPhone option.
Step 5. Turn on the Airplane mode.
Step 6. Run Pangu app as an Administrator.
Step 7. When Pangu detects the iPhone or iPad it will show the big blue button. Press on it to start the jailbreak.
Step 8. Choose Already Backup when you are asked to back up and continue the jailbreak.
Step 9. Wait till Pangu is installed. Your iDevice will reboot and you'll find WWDC program for some reasons installed as well.
Step 10. When the process reaches 75 percent you'll be asked to unlock iPhone or iPad and run Pangu program. You can launch it from your iOS 9 Home screen.
Step 11. Click on Accept and Allow options to continue.
Step 12. The procedure should continue. The gadget should reboot once again before you'll see the message 'already jailbroken.'
Step 13. Is Cydia on your device? You are successfully jailbroken.