How to Change Root Password on iPhone with iOS 8 Firmware [Instruction]
A new instruction on iOS 8 root password change is available to all iPhone and iPad owners who are jailbroken and need to protect their iDevice from potential access by third-party people and hackers. When you are not jailbroken there is nothing to worry about. But if you are, it is better to follow the guide and change the root password that is the same by default on all gadgets.
Everyone who is interested in the jailbreak field knows that 'alpine' is used as the password by default. You can make it unique and this will keep your iOS smartphone or tablet way more secure.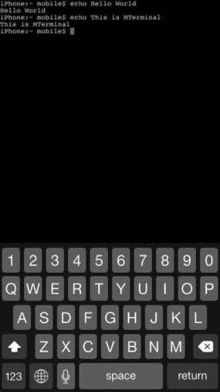 How to Change Root Password on iPhone iOS 8
Step 1. Thanks to dev lordscotland there is a free program MTerminal that is similar to MobileTerminal which is known by millions but sadly doesn't support iOS 8 firmware. You can get it in Cydia by searching for MTerminal and installing it right from this store.
Step 2. You can now launch the new tweak you just got.
Step 3. You should now type su root and click on Return.
Step 4. Enter 'alpine' as password when you are asked and click on return.
Step 5. You can now type passwd.
Step 6. You'll have to enter a new password as prompted and click on Return key.
Step 7. Type passwd mobile.
Step 8. Enter a new password and confirm it. Click on Return each time you enter it.
Step 9. That's it. Both your root and user passwords have been successfully changed to whatever you have created. Just remember the new passwords.
This Cydia tweak that can provide you with a simple and quick iPhone change root password on iOS 8 platform is free to download and use.