How To Use Do Not Disturb iOS 6 Feature
Here I want to show you the way to configure Do Not Disturb iOS 6 has a simple structure. I have never before come across with this, but, in principle, all more or less logically arranged.
In the Do Not Disturb your device will not issue any sound. This iOS 6 function is useful to activate it while you sleep, as well as at various important meetings, on the theaters, cinema or the opera. You can specify the time period during which the mode will be activated automatically. You can specify a white list. Calls from people in this list will be accepted in any case. There is another option to configure exceptions – repeated calls. If someone calls twice within three minutes, the second call will be held.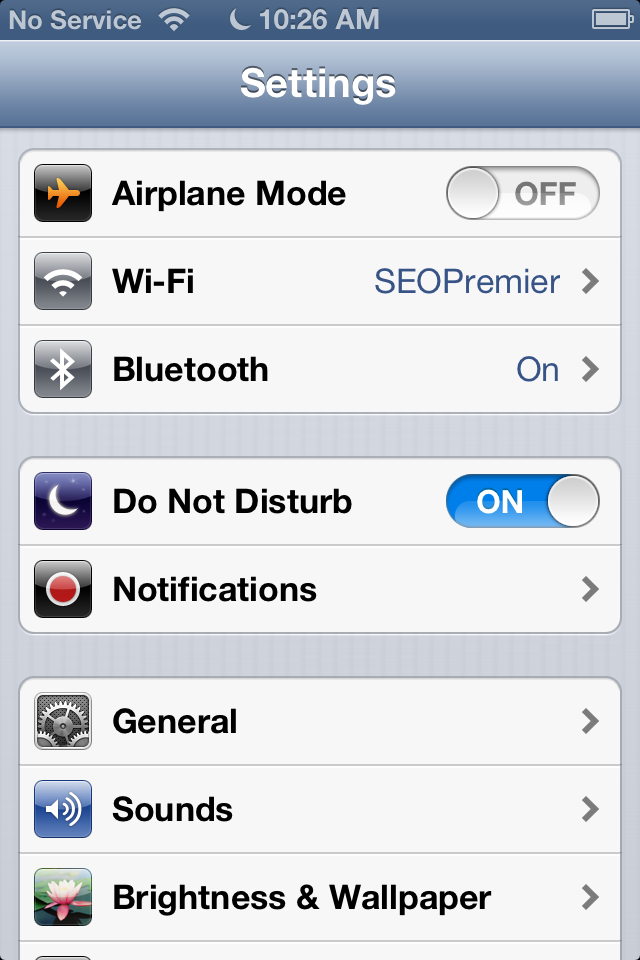 All you need to do is to install iOS 6 beta version (because there is no official release yet) and enjoy this feature on your iPhone. So use tutorial guide on how to use this iOS 6 feature.
How to Configure Do Not Disturb iOS 6 Option
1. First you need to enable it going to Settings and move the slider to ON.
2. Additional mode settings you can find Notifications too. Once enabled, in the service area (near the clock) will be a crescent.
3. Stop Night calls. The main objective is to stop the Do Not Disturb calls mode during your rest or sleep. Of course, you can display this mode manually, but I recommend you make a plan – set the time in the evening to the morning when you don't want to receive the calls.
4. You can allow calls from those that you need even when you sleep. If there are issues on which you just need to pull out of the relaxation in the evening, there are several ways to resolve this. You can allow any of your contacts, which are favorites, dial, bypassing the established mode of DND. Moreover, any list that you created in your address book can get this right.
5. Repeated calls – this is another Do Not Disturb iOS 6 features (which you can turn off) which transmits a second call from any person, if after the first time in three minutes he got you again. Perhaps he really needs you – someone died, fell server, the accident occurred the new President was elected, two of the moon has risen. Apparently, this option was created for such situations.
In conclusion, I want to say that this feature is very organic and useful. However I don't know how it affects you battery so learn how to improve iPhone battery life. And after you learned to configure Do Not Disturb iOS 6 you can use share buttons below to share this info with your friends. Now you can download iOS 6 and try to perform the iOS 6 unlock to join any carrier.