How to Delete / Move Apps on iPhone 6s User Guide
Even though Apple introduced the 3D Touch option in its new generation iPhones it is possible to move or delete programs on your gadget without this feature. Follow the simple iPhone 6s user guide to learn ow you can remove your iOS 9 applications without using the wiggle mode.
The problem is mostly related to the Quick Actions feature that are triggered because of the 3D Touch technology added by Apple. It is possible to use the instruction on how to move apps on iPhone 6s. Find it below and you'll manage the tasks with ease. You'll be surprised at how simple it is to use your new generation smartphone that was officially released by Apple on September 25th in the U.S., Canada, New Zealand and some other countries across the globe.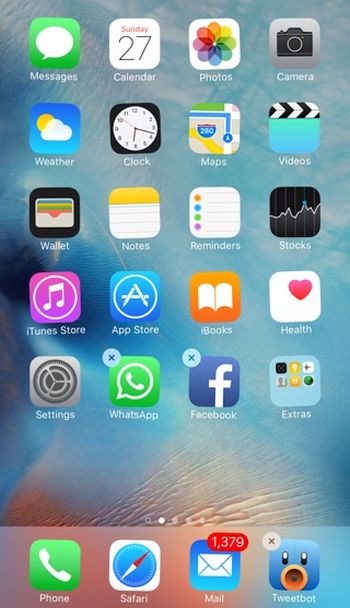 How to Delete Apps on iPhone 6s
Step 1. Take you new iPhone.
Step 2. Use your Home screen.
Step 3. Think about the application you wish to delete or move and gently tap on its icon.
Step 4. You have to wait for a couple of seconds until you see the jiggle mode.
Step 5. Do not press firmly on this icon otherwise you'll get the Quick Actions option.
Step 6. Being in the wiggle mode you are able to easily move your icons or delete them from the iPhone 6s Home screen [you can also remove iOS 8 jailbreak without restore]. Since this procedure requires gentle touch and no firm moves you have to be attentive at the pressure you are using while tapping on the app icon.
If this method still doesn't work for you – try to use the folder [for example, use Extras] and press firmly on it. All your folders and application icons will enter the jiggle mode and you'll be able to move and delete them as you wish.