How to Delete Words on iPhone iOS 9 [Jailbreak Tweak]
Sometimes you need to remove whole words on iOS 9. If you are looking for the easiest iPhone remove misspelled words guide, it is right here. There is no need to tap numerous times to delete a word letter by letter because there is a tweak that helps you remove the whole word.
We'll explain how to delete words on iPhone but this instruction only works on jailbroken iOS 9 smartphones. If you haven't jailbroken yet or running iOS 9.1 which is non-jailbreakable you'll have to find a different walkthrough.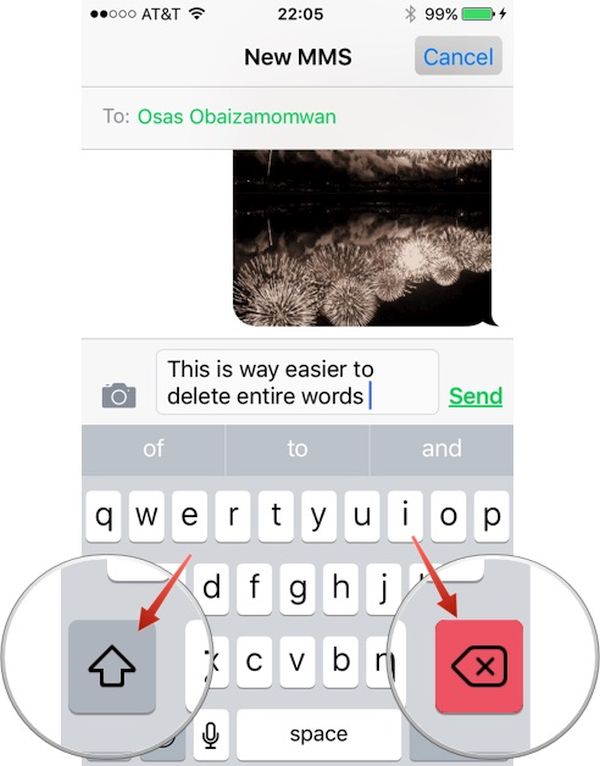 How to Delete Misspelled Words on iPhone
Step 1. If you are jailbroken you can head over to Cydia store and download DeleteCut tweak. This program is simple and handy.
Step 2. Once the tool is installed on your iDevice you should respring so that the changes take place.
Step 3. This iPhone jailbreak tweak for iOS 9 comes with its pane but don't need to adjust anything in Settings. At the same time you can still launch Settings and go to DeleteCut in order to change the color of your Delete option which is red by default. Just click on the color you like and save the changes.
Step 4. When you wish to delete a word while typing you can hold Shift key + Delete key simultaneously to remove a work. This happens like this: you press on Shift and see the Delete key becoming red. This means you can click on Delete while holding Shift and the DeleteCut tweak will help you remove the words you have typed.
What do you think about the iOS 9 jailbreak tweak? Is it simpler when you are able to delete whole words on iPhone by holding only two keys at once?