Direct Downloading Links for iOS 7.0.3 for Apple iDevices
Apple has updated its new firmware and now all iDevice users can download iOS 7.0.3 IPSW file and upgrade their gadget to this version of mobile operating system. Inside this post, you will find direct download links for v.7.0.3 that brings new features and solves some old problems.
Firstly, iPhone 5S users can enjoy no calibration problems after the upgrade. Secondly, this firmware solves problems with iMessage and brings iCloud Keychain option to Mac fans who are using iDevices as well.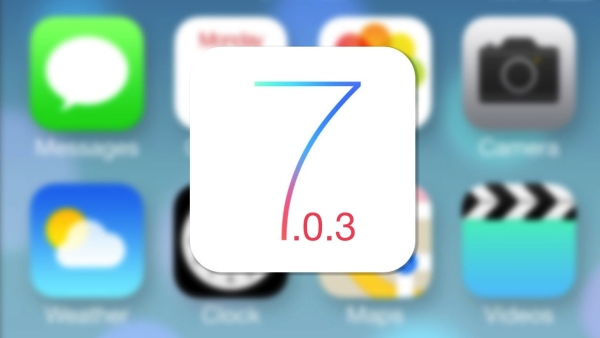 Now after you download the latest release you will see proper alignment when you choose to use iPhone 5S level function. Safari users might like to use the password generator option that is free and helps to create difficult passcodes for different accounts. The parallax effect is reduced in this upgrade as well.
How to Install iOS 7.0.3
If you wish to update from your iPhone / iPad / iPod touch you can launch Settings and go to General – Software Update option to let your device download the newest firmware version for you.
You can also select to update via OTA.
And don't forget that you can always downgrade iOS 7.0.3 to iOS 6 on iPhone 4 if you have SHSH blobs.
iOS 7.0.3 Download Links
You can download the operating system file yourself using the direct links below depending on the gadget / model you have. Install the downloaded file using iTunes program.
Here is where you can download iOS 7.0.3 for iPad Air
Users with iPad 4 Gen tablet should use these links
iPad 3 owners can choose their model below
Update to iOS 7.0.3 on iPad 2
If you purchase iPad mini 2 use the links below
Original iPad mini users can upgrade from here
iPad 5S users should select one of the two models available
iPhone 5c owners can grab the file for their model
iOS 7.0.3 for iPhone 5
iOS 7.0.3 for iPhone 4S
iOS 7.0.3 for iPhone 4
iOS 7.0.3 for iPod touch