Downgrade iOS 9 Beta To iOS 8 Tutorial
In case you need to downgrade iOS 9 beta to iOS 8 here is a step by step tutorial on how to do it on your iOS device very quickly and correctly.
There are few reasons why you would wish to do this. First and maybe the major is that you won't be able to jailbreak iOS 9. The second reason, iOS 9 is still a beta and months away from final launch. And it of course may still have bugs, battery draining proble, performance issues, etc.
How To Downgrade iOS 9 Beta To iOS 8.4 On Your iOS device
Note: This tutorial could be used for both Public Beta release and developer Beta builds of iOS 9.
Step 1: First you need to download the iOS 8.4 firmware file suitable for your device.
Step 2: Download and then install iTunes 12.2 on your PC or Mac from: apple.com/itunes.
Step 3: Disable Find My iPhone on your device by navigating to Settings > iCloud > Find My iPhone.
Step 4: Now open iTunes and using the supplied USB cable connect your device to a PC or Mac.
Step 5: Enter DFU mode. For this you need to press and hold the Home/Touch ID and Power buttons on your device together. After approximately nine-ten seconds release the Power button but continue to hold the Home/Touch ID button till iTunes provides a popup informing you that a device has been discovered in Recovery Mode.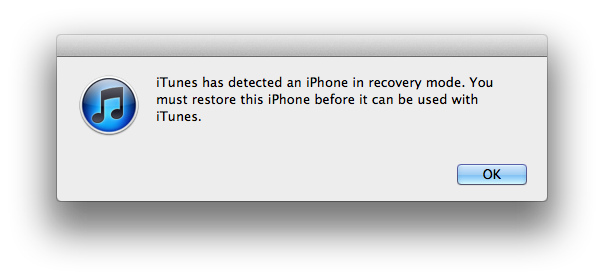 Step 6: Next tap on the 'Restore iPhone' button while holding down the 'Option' key in case you're on a Mac, or the left 'Shift' key if you're on Windows.
Step 7: When prompted, point iTunes to iOS 8.4 firmware file you downloaded in step 1 for the downgrade/Restore process to begin.
As the last stage of downgrade iOS 9 beta to iOS 8 process may take some time sit back and wait till iTunes and the Apple authentication servers will finish their work. The end result will be a fully restored iOS device running stable iOS 8.4.