Download iOS 7.0.1 for iPhone 5S and iPhone 5C
A lot of customers will get their new iPhone 5S or 5c tomorrow! We suggest you also download iOS 7.0.1 iPhone 5S / 5c update that is already available. We'll provide you with direct links like with iOS 7.0 IPSW so that you get it in time and install the latest version of mobile firmware on your new smartphone.
The company has created it in time for the official sales of its new smartphone models. The news has been reported by both The WSJ and NYT. These sources are trusted and reliable so all Apple consumers can get this little gift as an addition to their new purchase.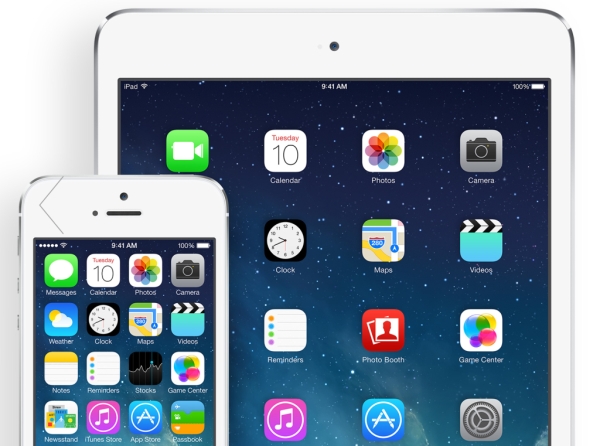 Does this update bring more options? No, it doesn't. As far as we know iOS 7.0.1 release date [Friday] comes to fix the problem with purchases in iTunes and Touch ID system's bugs. Some experts even believe there is no need to download iOS 7.0.1 iPhone 5c / 5S update because it should ship together with these handset models [because of its build number 11A470]. According to developers, the GM version had the build number 11A465 which is very close. So as you see there are opposite opinions on this issue.
Here below you can get it using dirrect links.After you can use TinyUmbrella updated for iOS 7.0 and iOS 7.0.1 and save SHSH blobs.
Direct Download Links for iOS 7.0.1
We'll provide the direct links where you can quickly download iOS 7.0.1 for both iPhone 5S and iPhone 5c. It is unclear whether Apple prompts users to get this update tomorrow. In any case, if you choose to upgrade just use the links below.
iPhone 5S GSM + CDMA are able to upgrade using this link: iPhone6,2_7.0.1_11A470a_Restore.ipsw
iPhone 5S GSM customers should grab this update: iPhone6,1_7.0.1_11A470a_Restore.ipsw
iPhone 5c GSM + CDMA owners should download the upgrade from here: iPhone5,4_7.0.1_11A470a_Restore.ipsw
iPhone 5c GSM uses can get this update:                       iPhone5,3_7.0.1_11A470a_Restore.ipsw
Choose your version depending on the device you have [iPhone5,3; 5,4; 6,1 or 6,2] and we hope you will get no problems with your new purchase and Apple mobile firmware.