Download iPhone Apps To Track US Election Results 11/06/12
I found great and useful free iOS apps that you can download in iTunes and track election results on iPhone or iPad. Today is a big day for all Americans. There are presidential and congress election in US on November 06, 2012. Today you can choose from democrats and republicans, between Barack Obama and Mitt Romney.
I don't care for which candidate you vote just download any app given below after voting and be aware of election results. These apps are not for game, only for tracking results. You can download only one app or all and choose the best because they available for free

Download iOS Apps To Track Election Results
The very first app that you can use is Election 2012. This informative app was developed for iPad, iPod touch and iPhone running iOS 4.0 or later. You can easily find news regarding election and be connected to full voted results, live streaming videos and more. Just download this app now and be aware of election results.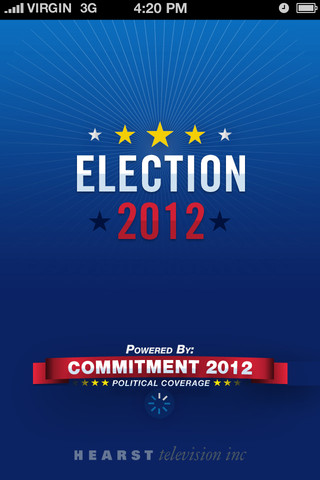 The second app is an official app from the New York Times company which was developed specially for presidential election 2012 in US. When you download NYTimes Election 2012 you will get all freshest info bout this national event. You will get a database of polling results, candidate pages with bios and statistics, videos and sideshows, live election result and more. You can get it on your iPhone or iPad for free in iTunes.
The third and fourth apps are globally informative. I mean they were not developed specially for today's election. It is CNN app for iPhone and iPad developed by CNN Interactive group, Inc and BBC news made by BBC worldwide.
The best think in these app is that you can leave them on your iPhone after election because you can use it to track news from around the world and be aware of the situation on our globe. You will be able not only track election results but get the latest, breaking news directly from BBC or CNN.
Another app to track poll results is Politico and you can download it iPhone and iPad. This app is compatible with iPhone 5 and iOS 6. This app is design for those who wants to be aware of political situation in our country and you can use it not only for tracking results but use in the future after the election 2012 US. If you like politics this app is made for you
The very same app as previous is WP Politics developed by The Washington Post for iPad. If you are interested in the 2012 presidential campaign you can use this iOS app. WP Politics allows you to compare candidates' standings, latest news and interesting info about the election and reaction of the world.
And the last app that completing my list are VoterHub supported by AT&T Services, Ink and WA State Election Results by Washington Secretary of Sate.
The first app allows you to find the place where you can vote and the time when you can vote on this or future election. It will give you the possibility to choose the time when you can vote and many more.
The second app is a specific application only for Washington state and provides results of current election in this state so if you are from that state you can download it for free.
That's it. Now you are ready for presidential and congress election 2012 in US and can see results using these iPad and iPhone apps.
Go and vote!