Download VLC Remote for Free: iPhone App at No Cost for Limited Time
The VLC Remote tool has become free to download [learn how to enable iOS 9 Emoticons]. This app used to cost $4.99 but you have a chance to download free VLC Remote iPhone app that also works on Apple Watch and iPad right now. The popular application is available at no cost for limited time.
Why would you need the free VLC Remote app for iPhone or other iDevice? It helps you control playback on VLC media player on Apple TV, OS X or Windows computer. It should be easy to control everything right from your wrist. You'll get fast forward, play, volume, pause and equalizer control. There are many features you get with the app.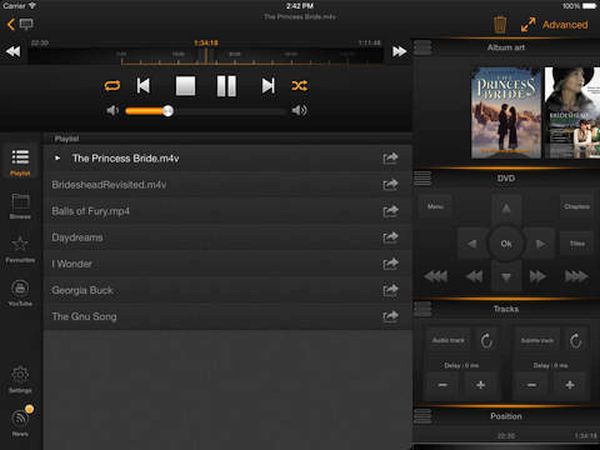 Users who choose the free VLC Remote iPhone app while it is free will get a list of options. What can be simpler than controlling your VLC from sofa? Wouldn't you like to get full DVD controls, enjoy graphical equalizer and cover art, support Apple Watch [Apple would soon bring Apple Watch 2 version], find VLC players by automatically scanning local network.
The popular media player supports different computers. Both Mac and Windows users can use it if they have official VLC client installed on their machine. Other media players ill not work.
The app is easy to set up. The helper included into the program will guide you through installation process. The universal tool for iOS 9 iPhone and iPad allows controlling audio tracks, aspect ratio, subtitles, delays, fullscreen, playlists etc.
Remember that the free deal won't last forever.