Enjoy iPhone Virtual Reality for Answering Calls and Texts
All Apple fans can download and install virtual reality iPhone apps. This is a fun way to look at calendar events, answer handset calls and read text messages [learn how to change iPhone Home button click speed]. Everything can be accessed within your new virtual world. It's a cool thing and you should give it a try if you haven't already discovered HTC VR options for your iDevice.
There is a free application that makes iPhone virtual reality so real. It is called HTC Vive. You can get the free program on App Store and since it is available free of charge – why not checking it out?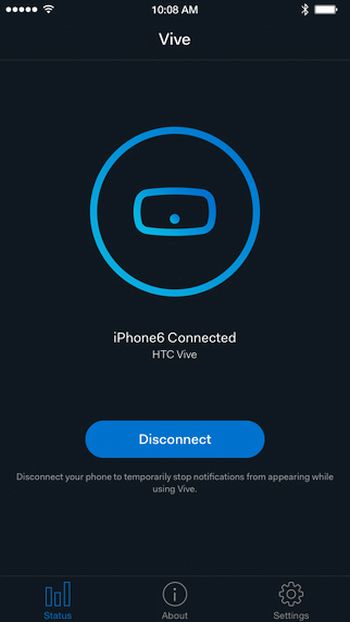 HTC is known for its virtual reality world. The company put much effort and created an interesting option that can be enjoyed by millions of users from all over the world. There are interesting options you can get once you install the addition. All virtual reality experience on iPhone is related to your calls, messages and calendar events. This is what you can access from within the new reality.
Android users who install their app version get more elements [learn how to clear iPhone app cache] since iOS application has some limits. For example, they can send canned responses back to messages and calls. iPhone owners cannot do this trick. Still iOS devices also boast nice functionality when they have virtual reality installed on them.
It is curious that Apple has plans to create virtual reality phone. We've heard such rumors but no one can tell you when exactly the Cupertino giant is planning to unveil it and present to general public. For now you can only try HTC Vive free application and see what it offers to your iOS 9 iPhone.